Patrick: So we provide that information. We have 1700 franchise profiles, 30-plus existing businesses for sale, we shall over 3000 by the end of the year. And again, we've reviewed 1.3 million SBA loans to come up with all different types of correlations, but essentially limit your risk of failure, maximize your upside and know what you're getting into before buying a franchise or buying a business. We're all about transparency and giving you the information to power your search.
Also for people not seeking an investor visa, we do also offer through Vetted Biz similar services with visa franchise, where if you want that custom support, where you want us every step of the way organizing calls of franchise owners, franchisees working with you on a closer basis you can also engage our services to have a more white-glove approach where we do a custom, extensive study, SWOT analysis, we go over a lot more metrics and we have publicly available on the bed of the site, and it's much more customized for you.
Visa Franchise: the franchises and our system of work
That being said for visa franchise clients, we've pre-screen all the businesses, also the franchises that we do webinars like today with Estrella Insurance. We've gone through the franchise disclosure document, let me just make it a little bigger. So we've gone through the past few years financial disclosure document, we've reviewed the past three years income statements and balance sheets, see how they're doing a parent company level to support you as a franchisee or existing franchisees, analysis of the management team and track record, review of litigation, prior bankruptcies of the owners of the franchise system as well as the franchise or themselves.
And then we also do a consumer-satisfaction survey as well as to current franchisees to see how they're liking the franchise system and if they would do it again. So we do all that for the businesses that we present on these webinars as well as any business that we present to our visa franchise clients that engage our services.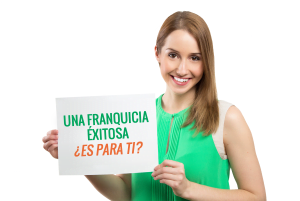 An Interview with Felipe Martinez, Development Director of Estrella Insurance Franchise
So again without further ado, I want to bring on Felipe Martinez from Estrella Insurance. A little bit about Felipe, he joined Estrella about two years ago.
They had around 120 locations when he joined, since then they've expanded to over 160 units across the United States. Felipe has an extensive background in marketing as well as business development. And he was personally recruited by the CEO of Estrella Insurance and is currently the director of franchise development. So, Felipe, we're super excited to have you on, really appreciate you joining. And we want to keep this as informational as possible. And submit your questions on here to see what you would like to ask Felipe, you know, let's keep it conversational. All right, guys. Turn it over to Felipe. Thanks again.
Felipe: Patrick. Thank you for that great introduction. And thank you for the team at Vetted Biz for putting this presentation together and thank you everybody for attending. You know, I want to be able to go a little bit more about the insurance industry here. I think we're all dealing with a certain economic climate for businesses. And I want to be able to talk a little bit more about how the insurance industry is better poised to this economic climate than most, be able to give everybody a little bit of information on the franchise opportunity that we offer here at Estrella Insurance. And at any point, if anybody has any questions, please go ahead and put them in the chat box and we'll be glad to address them as we go through this.
Estrella Insurance, the exemplary concept of franchising
I, first of all, want to give you a little bit of a background on our organization because we have been a leader in the property and casualty insurance space for well over 40 years now. We actually began as a corporate entity of operating corporate offices. This company was founded by a Cuban immigrant who actually did life insurance in the 1970s. And in those years, several different auto-insurance policies became mandatory and he started the first Estrella Insurance agency in 1980 as an immigrant really pursuing the American dream. And thankfully, our founder Mr. Estrella was very successful in growing 40 corporate locations.
And in 2008, we began to offer the opportunity to folks to actually have their own Estrella insurance agency. We converted all 40 corporate locations, really giving the first opportunity to employees that had been with us for many years, growing from simple customer service representatives up to the managers of each location and we presented them the opportunity to own their business, most of them did. From 2010 on is when we really began offering franchises from scratch. From 2010 and those 40 corporate locations, we are now 160, thankfully. And we're operating across four markets right now across Florida, Arizona, California, and Texas.
So I wanted to give everybody a brief overview of how this company started, you know, and it's again, a family-owned business still running, really providing opportunities to a lot of immigrant families, you know? And now through the help of visa franchise and Vetted Biz, I'm happy to say that we're now providing opportunities to immigrants from other nations to come on board and be able to pursue the American dream for themselves here, you know?
I next want to give you… If we can move over to the next slide, please. I want to tell you that our entire system is compromised by franchises in the sense that we no longer operate any corporate entities or any call centers, the entire focus of our organization is in our franchisees and in helping them succeed and helping them start up the business and help them grow and hopefully grow to have multiple units. We have owners that have form anywhere from one location up to well over 15 units in one particular ownership group. So the opportunities for growth in our organization are huge, you know? So no corporate units, our business is strictly for the franchisees.
The advantages of an insurance franchise
I now want to talk to you a little bit about the actual businesses and the services that we provided. If we can go ahead and continue over to the next slide. Our market is what's called the property and casualty insurance industry, and this covers a lot of fields, but the main markets that we work with are the masses where the biggest volume is which is one auto insurance, so every driver is a potential customer. Also, we insure homes and we insure all types of businesses, and these products are the everyday operations of our locations. But apart from the main our core business, we also insure boats, we can insure motorcycles, we can insure RVs. The value that we really bring to our customers is the ability to be a one-stop-shop for all of their needs. And to our franchise owners, this really presents an opportunity where they can bring in multiple revenue streams from one customer. You can insure their boats, their homes, their businesses, their cars, you know, so the potential for growth in that aspect is huge, you know?
If we can move over to the next slide here apart from our core services, we actually have a couple sister companies that we work with, one is Ticket Defense. It's a ticket organization that handles customer's tickets. So this is a very personal business, you know, and on our owners and their employees get to really know their customers and they can create referrals by referring, you know, all their tickets needs for accidents or anything like that to this sister organization and build a referral income from that, same thing with the immigration program that we have. We have an entire arm of attorneys at our disposal in our sister company that handles immigration cases, criminal cases. And this is all another source of referral income for our owners that they can refer their customers and their needs to our sister organizations.
The key to being truly competitive in a market
Now this industry of property and casualty is competitive and what is our formula to really be competitive in a market? You might be wondering how we differentiate from the mom and pop businesses or even larger national insurance companies. And the formula really here with us is to represent a large amount of insurance carriers. So we represent national carriers companies that I'm sure many of you are familiar with like Progressive, Infinity, Mercury, just to name a few.
And then we also work with localized companies that might do business in a particular market or in a particular state. And it's by having a combination of these companies under our belt, we can always find the right fit for the customer, whether you have a higher-income individual with a higher credit score, or whether you have individuals that have tickets or accidents that might not qualify with a particular company, but this plethora of companies allows you as an owner to really be able to ensure anybody that walks into your agency.
And a key thing with us is that apart from working with top insurance carriers across the nation, we actually own and operate our own insurance company as well, an auto insurance company that we keep exclusively for our owners. And this is just one more way that we help them be more competitive in the markets by having representation from a company that nobody else has access to.
Patrick: Felipe, we have a question, are you able to be more competitive than like an independent insurance broker? Do they not have as good pricing as Estrella Insurance with the big insurance companies? How does that work?
Felipe: Well, this can vary in the territory. This business is very large and it's gonna be very hard to encompass everything, but the advantage of a franchise system is that we already have representation from the top carriers. A lot of these independent insurance companies do not have the same amount of carriers that we are able to bring under our belt, you know, and not just the amount of carriers, but maybe not the entire amount of products and the suite of products that we can offer to the clients. So that and the fact that we have our own insurance company also gives us another competitive edge. Not to mention, the main benefit of a franchise really is the branding, you know, and that developed brand name and the service that we provide and that we teach our owners to provide sets us even further apart from the independent company. So we have every single tool at our disposal to compete with national insurance companies as well as…
Patrick: As I see Estrella Insurance everywhere.
Felipe: Good.
Patrick: When I'm in my car, I listen to it on the radio, you guys are all over the place.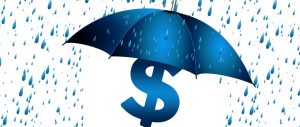 Awards given to Estrella Insurance
Felipe: Yeah, and we'll talk a little bit more about the marketing platform, a big advantage of the way we advertise across traditional and digital media, you know? And thankfully some organizations that have recognized us and there's quite a few we can talk about, but there's two particular awards that I think we're the most proud of, one is "Entrepreneur Magazine" and this organization out of the thousands of franchises that are available here in the U.S. Every year, they rank the top 500 ones and thankfully have been awarded with these guys since 2013 up until now the year 2020. So we're very proud of that recognition.
And another one that is probably even more important to us is from an organization called "Franchise Business Review," and what these guys really look into is the satisfaction of the franchisees. And they review the satisfaction of all the franchises in the U.S. I think that has more than 10 units or so. And based on that, they publish a list of the top 200 franchise sources whose franchisees are the most satisfied with the branding, with the support and the training, and we've also been around with these guys for many years. And those are two important recognitions that we like to stress. Also, as a parent company, actually, this past year 2019, made it on to the Inc 5,000 of the top 5,000 private companies in the U.S., we're happy to be a member of that group now. So I wanted to just talk a little bit about some of the publications that have been kind to us.
To find the right opportunity in this business climate
Now many of you as investors and especially with the current climate that we have and you're considering what kind of opportunities you like to explore. And I think due to the current condition, a lot of people are having second thoughts about what might constitute the correct opportunity in this business climate. And I want to talk to you guys a little bit about why insurance really stands apart from many.
And the number one thing that I do like to say is that we deal with a mandatory product in our business. If you drive a car, if you have a home, if you have a business, I'm sure all of you know, you need to have insurance by law. So there's not too many businesses that you can really say that your product and your service is required by law, you know, we're not selling ice cream or sandwiches here, this is a mandatory product, you know, and that helps bring the customer to you because it really is a need that they have.
You know, in fact, for example, auto insurance, I don't like to even refer to it as a sale, it's more of a service that we're providing to these customers because they need it and they're really looking for the best coverage and the best price. And that's where we shine with the amount of units that we have. Not to mention that this business requires no inventory or equipment at all. Ultimately, this creates a lower overhead for the business owners. So margins always are gonna depend on how every owner operates their business but clearly we know inventory or equipment you stand to have a better margin than a lot of other industries, you know?
This also carries a very minimal investment. When you look at franchising as a whole, our investments really start from about 50,000 in total for a commercial unit with us and when you compare this to so many different industries, we're very economically waded into the business. And not only do we sell just one product like I mentioned to everybody, we have the ability to have a customer that starts off insuring their car with us, then you can insure their home, then you can insure their business. You can sell them life insurance, you can insure their RVs or their motorcycles, so you create multiple revenue streams. And the thing that really makes this business valuable in terms of revenue is the way you make money, you make money not just on initial sale of a policy or a product, but companies repeat that payment over and over again as a policy renews.
So if you have a client that has a six or one-year policy, when that company pays, you know, 14%, they will again pay you the 14% after 6 months. And we obviously work very hard with our orders so they retain anywhere from 75%, 70%, 80% of their business, you know? So you build a system that allows you to build repeated income and you slowly add more and more and more clients and this creates a business model that can grow exponentially. I mean, we have agencies that have been open for over 35 years that are still, you know, beating the numbers they did last year. You know, I don't think there's too many companies or businesses you could say that show that kind of growth nearly after 35 years. Patrick, do we have another question?
Patrick: Yeah, now it makes a lot of sense in terms of the growth. And I love the renewable revenue, every month you get it. I do also like other concepts like barbershops, but the issue is during COVID, you know, I used to go every five weeks, it's now I'm going every week. So, you know, you're still paying for your business insurance every month, you're still paying for all this other insurance every month, you don't have the option to really, you know, stop paying as much. We can scale down a little bit, but it's not going to be compared to some other businesses, especially in the beauty space where you can really tone down, or food where you just you're not going out as much. Quick question from Raul… Go on.
Felipe: No, no, did you have a question?
Start a franchise in New York
Patrick: We have a question from Raul. Morning, Felipe. Is there a possibility to establish the franchise in New York State?
Felipe: Great question, Raul. I'm happy to say that very soon, yes it will be. And New York happens to be what's called a registration state, out of all the states there are about 13 that make it just a little bit harder to do business in that state and you have to register certain documents directly with that office. We have actually already started our registration process in New York, we have quite a few interested candidates in the opening there. And I hope to be able to offer a franchise within, you know, possibly by the end of this year, January. We're hoping to have the registration filed with the state, so, yes. And this is a process that takes a little bit between finding the location so, you know, the timeframe is adequate. So yes. Do we have another question there, Patrick?
The best place where Estrella Insurance is positioned
Patrick: Well, we had another question. What states are available right now? Where is Estrella most poised for success?
Felipe: Great question. And this can vary depending on the ambitions of the candidates, but metro areas are ideal for growth, especially multi-unit growth, you know? We usually look at markets that are from 75,000 in population and up to establish agencies, so metro areas are great. I mean, so we still have availabilities in markets like Florida, Arizona, California, Texas, where we're at now but really any metro area that we look at can be a potential for the business.
You know, obviously, there's a market study that has to come into place to make sure that we're putting the person, the candidate in the best position for the business and to make sure that the demographics line up, but any area that has, you know, at least a population of 75,000 and up can certainly be considered as a potential territory for this business because, at the end of the day, everybody needs insurance no matter what state you're in. Did we have another question?
Estrella Insurance and the COVID-19
Patrick: Actually, I had a question because talking about resilience, how is Estrella Insurance doing right now with COVID in terms of franchisees, you know, performance over the last few months? What do you anticipate? It'd be good to understand a little bit more?
Felipe: Sure. I'm very glad you asked me that Patrick because I think that's another large benefit of our system here. So many sectors have been completely wiped, you know, by this disease and this virus. And, you know, what we have found as this situation developed is that our product continues to be necessary. So we have not had a drastic drop in business, I think there are not two locked down months. New business came down a very slight amount, but I'm talking single digits here under 5% in business. But our locations were deemed essential, our agencies never had to stop doing business not even physically. Some owners elected to work virtually from home but most of them in a reduced capacity continued to operate in a physical fashion. This business is derived a lot from the renewal, so these policies are renewing.
So, you know, our owners had these renewables still coming and coming and coming, was there a slight drop in new business for about two months? Yes, but as soon as that complete lockdown ended, things picked right back up. I'm happy to say that I think I only had one owner that had to apply for the PPP loan. We didn't have any owner that laid off employees due to the virus show. You know, I'm happy to say that we've seen that our model and our product is recession-proof and COVID-proof. Within the last two months, I can tell you that we've opened up four new agencies and that might be surprising to some, but development has continued, our sales have continued and these four agencies are developing just fine. So we're better positioned than most, I'm happy to say, Patrick.
About the initial and ongoing support we offer
Patrick: Okay. And this actually ties in well to your next slide in terms of how do you support your franchisees from both initial as well as an ongoing basis?
Felipe: Yes. So the initial is very important. I think a lot of folks that when you first think of insurance and when they are looking at franchises and they see restaurants, you know, cleaners and they see insurance, it can seem daunting, it can seem like a daunting word that there might be heavy regulations. But the way that we train our franchisees, we have success stories. In fact, some of the biggest success stories that we have with us are folks that had no previous insurance experience whatsoever.
We do not require it because we have a very robust system where we first teach them the theory of the business of how insurance products, how they work. We teach them the management, the organization of the agency, from their employees, the local marketing, the selling, the retention of these clients, the referral, which they need to draw from customers, it's critical to the growth and success of many businesses, but especially this one. So every aspect of the business, we first teach them the theory of.
Now, I know there's a lot of franchises where they got to take you in for a couple of weeks and, you know, let you start going, you know, but apart from teaching our owners the theory of it, we actually also have them apply it and we have them do training on our established location of ours that has a good amount of years operating and a good flow of customers. So they really get to learn those day-to-day operations from up to six weeks in spending time there. So we have a very robust training program and we do not consider insurance experience necessary because of that. We're able to teach our owners everything within a two-month span.
But for us, this business of insurance, it's not static, it's a business that keeps changing, you know, regulations can vary by market. So the ongoing support is crucial to the franchisees. So we actually have an operations department that is in charge of, you know, I have personnel in every single market and the responsibility of these folks and that representative in that market is to oversee and help a particular group of franchisees not only open the business from the build-out and make sure everything is up to code and ready to go but walk through them those first few months especially as they ramp up and grow the business. We're there to help them with any issues that they might have with a client and they don't know where to quote a particular product.
You have, you know, in business 40 years of experience here but when you combine the experience of the leadership team here at Estrella Insurance you have over 200 years of insurance experience that is here to support the franchisees. So I like to think of this as a marriage, this is kind of like the first date and we always walk hand in hand teaching our franchisees essentially till they can do everything themselves without much assistance from us.
The franchise agreement with Estrella Insurance
Patrick: Well, it's a long agreement too like what is the initial franchise term when they're signing the franchise agreement with Estrella Insurance?
Felipe: The franchise agreement is initially for 10 years. And ideally, after 10 years, the relationship going great, we offer them a renewal where they can renew the franchise agreement for another 10 years, and then after those 10 years they can renew for a further 10 more. So the original contract actually allows somebody to be in a franchise location with us for 30 years and this is important because this is a business that grows on a yearly basis. We like to refer to it not as a sprint, but as a marathon where you're growing your business steadily more and more over the years.
And, you know, most owners once again, because of the way it grows, they want to stay in business for as long as they can not to mention that as they grow it. I always say that no matter how good an opportunity is I think that, you know, there might be an exit somewhere down the road, right? And that we allow our owners to grow the equity in their business and at the time when they want to retire, you know, whatever it could be they have the opportunity to sell and profit completely from these businesses that they have grown.
Patrick: You've spoken a little bit about the multi-unit, but that's a big opportunity to grow multiple locations because generally the exit you're going to trade at a higher multiple of the profits and/or the revenue. So you've seen in the franchise space where, you know, if you have 5 locations, 10 locations that's a good amount of money to definitely retire and even potentially pass on to somebody right here. So a lot of opportunities there. We have a question from Vit. Does Estrella Insurance provide a starting book of clients or do I have to work my customer base from scratch?
Felipe: Vit, depends on the way we're gonna work this. You know, I've been talking a little bit about a new franchise opportunity, right? So when we're talking about that, we're really talking about an agency from scratch, you know, and we're gonna talk a little bit more about the formula and the way we place you in a market. But the way we place you for growth in a new market is obviously in the right location, the right visibility, the right demographic for you to bring in clients on a physical basis from the branding and the physical location for you to bring in business from the general advertising and marketing campaigns that we do.
We allow our owners to create local target campaigns in their market and as they ramp up the business from that, the referrals that this business creates really is where the biggest growth is, so that's the way a new agency grows, you know, in that sense. Now, besides that, we do have, on occasion, owners that are looking to possibly sell their agency, maybe they've been in business with us for a while, and that could be an option too, you know, depending on the market that you already in and whether we have a franchisee that is looking to but we do not operate as a corporate entity, our operations ourselves. So I would not have any, you know, corporate offices to sell to you but there could be a possibility of a franchisee selling.
So those are two options that can be talked about. I think a third option in respects to if you were looking to start with a book of clients, we are now exploring the option of being able to do a business broker, look at the possibility of buying an established insurance agency and then converting it to the Estrella Insurance model, you know, to grow it and even more. So there's a few options there. And I think it's ultimately gonna depend on the market that you are in, but I encourage you to reach out to Vetted Biz and I'd be happy to get into more specifics about that.
Patrick: Perfect. And as a reminder, anyone that wants to have a one-on-one conversation with Felipe, we'll send you the information at the end of today's chat to schedule that one-on-one conversation if you'd like to get more information on Estrella Insurance. We're gonna move right along because again, we have a special guest immigration attorney, Larry Behar, who's gonna talk about some of the requirements if you're not a U.S. citizen or green card holder to how you might be able to move to the U.S. do the American dream through Estrella and get a visa at the same time. So I want to move right. If I have 10 minutes we can go through a couple more of your slides. Maybe you feel a couple more questions and then turn it over to Larry. All right.
Felipe: Sure thing. So I mentioned that part of the key of this business really is apart from the training is the physical location is very important. And with 160 agencies, we have a very good idea of the attributes that we look for from the visibility that kind of center, whether it's an anchor center or a strip mall, but we look to have our agencies and strategically placed areas that have high traffic, you know, high volume of density that brings in repeat business, so that is crucial. And it's unfortunately, the number one mistake that I see folks make is where they end up opening the business, you know, that's gonna be a huge factor in the growth. And looking into the population, the incomes, the races' homes, renters.
So there's an entire study that is made where we analyze a lot of opportunities in the territory until we find and help our franchisee not only find it but negotiate the best terms from the rent rate, exclusivity, rent-free period, a few things there. We can go ahead and continue to the next slide. So not only finding it but assisting them in building it out, you know, making sure everything is adequately, you know, the certificate of occupancy, helping them establish if they want to, you know, a grand opening campaign to create publicity in that local market, whether through print means or through digital means, you know?
So we have a plan for the reopening and make sure everything is in order. The representation from the insurance companies, you know, and we spend a lot of time with our new franchisees, right? When they open especially that first few weeks, making sure that we revisit everything that they learned through the training and to make sure that all those core concepts are really solid so they get off on the right foot to grow the business.
Marketing and advertising, this is a huge advantage that the franchise system that we have offers to the franchisees because we are very aggressive with the marketing that we do. Some of you may be in some territories that we are in but you look at markets that we are now growing. We are very aggressive in terms of traditional advertising from billboards, bus ads, radio, digital means from Instagram, Facebook, and so on, we're very aggressive. And this helps to not only create brand equity and more confidence in the mind of the consumer but to really bring in business.
And what we do is we direct all that business to our agencies based on the zip codes whether it's phone calls or whether it's internet quotes, we direct them to the Estrella Insurance agency that has customers at local communities. So that marketing helps to not only establish the brand, but create leads and create growth for the whole system. So big a difference with us and you can see here, just some examples of different campaigns that we've done. We've got one with the little prices right now and in the little prices slamming the competition. And you could see some different ads there just wanted you folks to take a look at that.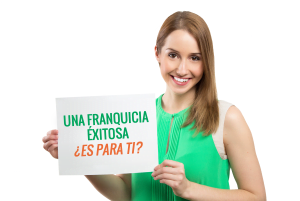 Apply now for more information about Estrella Insurance