The FranchiseA franchise is when a business (franchisor) allows a party (franchisee) to acquire its know-how, procedures, processes, trademarks, intellectual property, use of its business model, brand and rights to sell its products and services. The franchisee signs a contract (franchise agreement) with the franchisor to acquire the franchise and generally has a territory granted to operate. What is a Franchise?… More Podcast
Running out of time to read an article or watch a youtube video? If so, this is why we created the best franchise podcast to keep you in the groove.
As you go through your day, turn on a podcast, and learn about everything you want to know about franchising in the United States.
We would like to share with you today the most popular 20 podcast episodes from our series, Franchise Findings.
In these 20 podcasts you will discover: Interviews with leading U.S. franchises, tips on how to invest in franchises, which franchise is right for you, and much MUCH more.
Hit play, and enter NOW the real franchise world.
Franchise Findings. Buying a Franchise Made Simple aims to go deep into the franchising journey.
 Franchise Findings – Top 20
Education Franchise Review with Tutoring Club: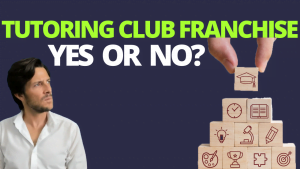 Learn about a recurring revenue business model in education, Tutoring Club.  
Through Vetted Biz's Franchise this podcast, you will learn: 
-Children's Education Industry is Growing 
-What is Tutoring Club 
-How has Tutoring Club adapted to COVID 
-Opportunities to Own a Tutoring Club franchise  Interested in scheduling a call with Tutoring Club? 
Click here to receive more information and schedule a call today: https://www.vettedbiz.com/listing/tutoring-club/
2. Why You Need a Business Litigation Attorney on Call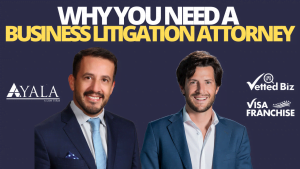 So your business is open and you're making money…great right???  
But now you are getting sued by an angry customer… 
And you were screwed over by a supplier who owes you serious money…  
Learn about the most important aspects of U.S. business litigation and how to best work with a business attorney  
1) What is business litigation? Is receiving a demand letter the same as getting sued?   
2) Will involving an attorney ruin my relationship with a customer, supplier or franchisor?   
3) What does a business litigation attorney do to ensure your business continues to run smoothly  
4) When to continue fighting and when to seek a settlement  
5) How to avoid lawsuits against you and protect your business from frivolous claims  
3. How to Start a Senior Care Business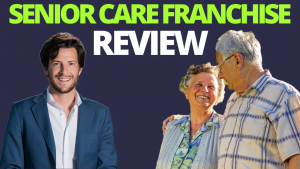 Are you interested in starting a senior care business? Don't know where to start?
Join our interview to learn about:
1) How big is the senior care market is?
2) Best practices for opening a senior care business
3) Benefits of franchising vs. independent business
4) Best states to open a senior care business
5) 1 Heart Caregivers Services franchise cost, success metrics and more
4.The secret behind the McDonald's and Subway franchise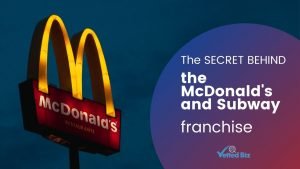 In this podcast you will discover the secret behind two of the most important American franchises in the world, McDonald's and Subway.
Our Vetted Biz Co-founder, Patrick Findaro, shares the findings and key tools of these two franchises.
5. E2 Investor Visa: Startup Buy or Franchise!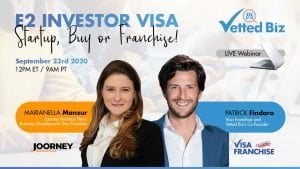 Join Joorney Business Plan's Business Development Vice President, Marianella Manzur, and Visa Franchise and Vetted Biz's Co-founder, Patrick Findaro as they discuss different options for small business investors, including startups, franchises, and existing businesses.
6. Most Popular Franchises: Kumon Review (2021)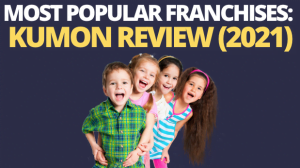 Want to buy a Kumon franchise?
Learn about this franchise with 1,500+ locations that have taught 4,000,000+ student
Kumon franchise cost, success rates and more in our podcast.
7. Franchise Attorney Tells All. Must Listen Before Buying a Franchise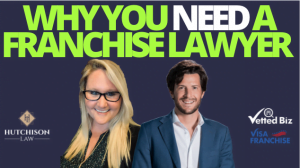 In this podcast you will learn about:
1) What is the main purpose of a franchise disclosure document?
2) What are key points in the franchise agreement?
3) What points are generally non-negotiable from the franchisor perspective?
4) Why should someone engage an attorney before buying a franchise?
5) What are the most common disputes between the franchisee and franchisor?
8. SBA Loan: Increase Your Chances of Approval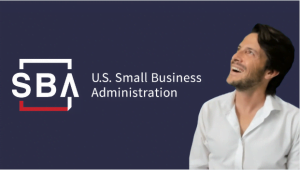 Join Joorney Business Plan's Vice President of SalesThe total amount in dollars made in the business before expenses are deducted. See also Gross Revenue…., Gerald Padilla, and Vetted Biz's Co-founder, Patrick Findaro as they discuss how to increase your chances of approval for a SBA loan.
9. The Dirty Truth Behind the Most ProfitableWhen the earnings in a given period of time is more than the expenses in a business…. Franchises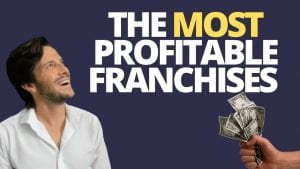 What do the most profitable franchises have in common?  People do not want to provide the service NOR do it themselves!
Think about junk removal, home care and specialized service businesses.  Is the business complex? All the better as the profit margin tends to be higher!
If you want to recoup your franchise investment as fast as possible this is the podcast for you!  
10. Pet Franchise Review with D.O.G. Hotels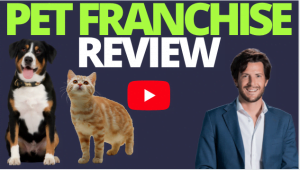 Vetted Biz presents a Pet Franchise Review with D.O.G. Hotels
What you will learn during this new Podcast:
1. The pet industry in the U.S: size, industry leaders and future trends!
2. How D.O.G. Hotels franchise is positioned in this industry and their competitive advantages
3. Key factors to consider before starting a pet business
11. Franchise That Changes Lives Through Sports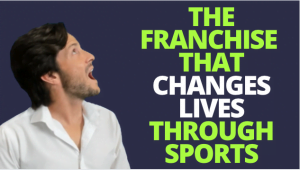 In this new Podcast "The Franchise That Changes Lives Through Sports" you will learn about:
1) Business Opportunities in After School Enrichment, Leagues and Camps
2) How TGA Premier Sports grew to 100+ chapters
3) How much it costs to open TGA Sports Franchise
4) How Sports Education has been impacted by (and adapting to) COVID-19
12. Passive Income Franchises Real or Fake?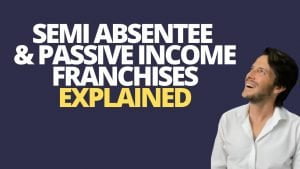 Want to invest in a franchise but keep your day job? This is the podcast for you!
13. How to Start a Business Broker Franchise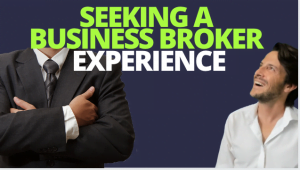 Learn how you can make money selling businesses in the U.S. through a business broker franchise
1) What does a business broker do
2) How business brokers add value to sellers and buyers of businesses
3) How business brokers make money
4) Benefits of owning a business broker franchise vs. an independent brokerage
14. Healthy Food Franchise Review with Rush Bowls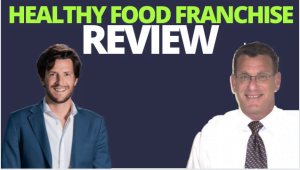 Join Vetted Biz's Co-founder, Patrick Findaro and accomplished franchise executive, Philip Jacobs (VP Development) as they review the Rush Bowls franchise and the healthy food industry in light of the pandemic.
15. Business Services Franchise & Business for Sale: Key Findings from the Past 30 Years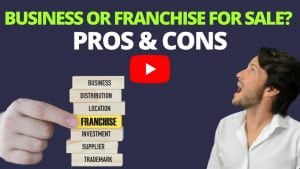 Business Services Franchises include Insurance, Bookkeeping, Payroll and more!
Learn what to look out for in a business or franchise for sale in this growing industry.
16. STEM Education Franchise Review with Stemtree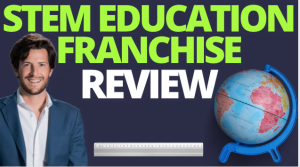 Vetted Biz presents a STEM Education Franchise Review with Stemtree
What you will learn during this new Podcast:
1. Business opportunities in the Math and Science Education Industry
2. Franchise costs related to owning a Stemtree franchise
3. How Stemtree has adapted to the pandemic
4. Key success factors for education franchises
17. Franchise Broker vs. Franchise Consultant. What is Better?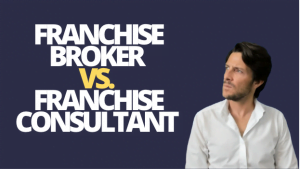 Have you spoken to a franchise broker? Do you know how they are compensated?
Understand the differences between a franchise broker and a franchise consultant.
18. 4 Ghost Kitchen Myths You Should Know (2021)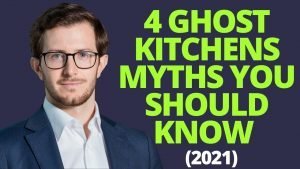 What is a Ghost Kitchen? How do they make money?
Opportunities and risks in 2021 in operating a restaurant in a virtual kitchen!
19. Franchise Spotlight on Estrella Insurance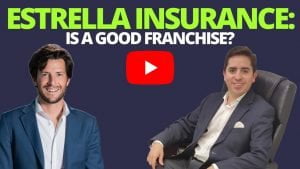 Join Estrella Insurance's Franchise Development Manager, Felipe Martinez, and Visa Franchise/ Vetted Biz's Co-founder, Patrick Findaro, as they review the insurance industry in light of COVID-19 and how Estrella Insurance is well positioned for the upcoming years.
The insurance business is thriving despite the pandemic. There are opportunities to take over existing independent insurance agencies and rebrand the agency as part of a 140+ unit franchise, Estrella Insurance.
20. Franchise for Sale: ManCave for Men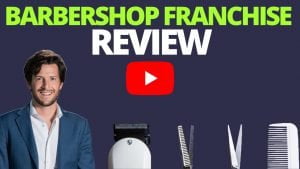 Learn Man Cave for Men's Emad Aovida, and Vetted Biz's Co-founder, Patrick Findaro as they review the Man Cave for Men franchise opportunity and the men's grooming industry relevant to barbershops.