Myths and truths of owning a low-cost franchiseA franchise is when a business (franchisor) allows a party (franchisee) to acquire its know-how, procedures, processes, trademarks, intellectual property, use of its business model, brand and rights to sell its products and services. The franchisee signs a contract (franchise agreement) with the franchisor to acquire the franchise and generally has a territory granted to operate. What is a Franchise?… More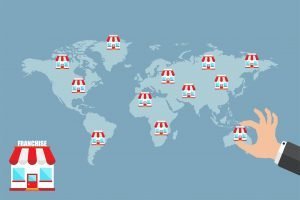 Hey, you, Patrick Findaro here, co-founder at Vetted Biz. Today, I just wanted to go over a few of the myths and truths of owning a low-cost franchise.
The number one point that often is not spoken to would-be franchisees of some of these low-cost franchises, which are generally under $100,000, is there's not enough profit margin for a day-to-day manager. So as a franchisee of a low-cost franchise, it could be in the service sector, you can expect to work full time for the first 12 to 18 months. You can expect to work full time for the first 12 to 18 months.
Item number two is it takes a long time to build up that initial customer base and pass breakeven, where some franchises, especially in the food sector, might break even after three, six months. For some of the service brands, it can take up to 12 months or more, especially for service concepts like staffing, it can take 18 months to break even. It's really important to talk to current franchisees of any franchise model that you're thinking about investing in to see how long it took them to break even, and as well as until what time was there enough profit margin to potentially have a day to day manager in place.
Point number three, I mentioned working full time. Full time has different definitions depending who you are. Many of the service concepts that we've looked at in the $40,000, $50,000, $60,000 range require or strongly suggest and that most of the franchisees that are doing this, working 50 to 60 hours a week for the first year. So this essentially requires a full time commitment in the business without earning any money. So make sure that you're comfortable with that. And perhaps you have a spouse that has a job or another business with steady income coming in because for about 6 to 12 to 18 months, you can expect to make no money at all, or very little money in many of these service-based low franchise cost businesses.
The final point is the failure rate is pretty high for many of these low-cost franchises. Our analyst looked at over 2,000 different franchise brands, and how they performed with the 7(a) program under the SBA program… Cut. Our analyst at Vetted Biz looked at over 2,000 franchise brands. Many of these franchises were low-cost opportunities under $100,000 that tended to have high default rates depending on the specific industry, as well as the specific franchise opportunity.
Some of the reasons that might contribute to this high failure rate is it's a low entry amount, so it's easy to get in, a lot more interestA payment from a borrower or deposit-taking financial institution to a lender or depositor of an amount above repayment of the principal sum, at a particular rate. In Vetted Biz, it is typically the additional rate of a loan a business buyer would pay off over time to borrow in purchasing a business…., perhaps even competition in those different industries. Also some of the systems have less commitment from the franchisor. You're not working with the franchisor on selecting the real estate, building out the store. There's not extensive training on-site oftentimes. So there's less commitment on the side of the franchisor, and then also on the side of the franchisee in terms of signing a commercial lease for 5 years or 10 years, and having that personal guarantee.
Many of the service-based concepts can be operated from your home, a shared office, a month-to-month rent office space, as many of the services are conducted outside of your business premise.
So in summary, low-cost franchises often don't have enough profit margin for a manager. Also, the franchisee for the first year is generally working many hours, it could be 50 to 60 hours plus. It can take a long time to build your customer base and then break even, as well as many of the brands in the low-cost category sub-$100,000 franchise investment have pretty high franchise failure rates.