Senior Care Franchise  – Introduction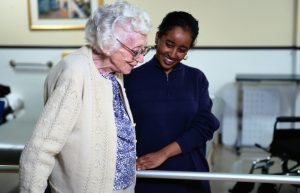 Patrick: Hey, this is Patrick Findaro, co-founder at Vetted Biz and Visa Franchise. At Vetted Biz, we help you find, vet, and buy a franchise or business for sale throughout the United States. At our sister company Visa Franchise, we help foreigners move to the U.S. through investing in a franchise and obtain an E2 investor visa.
So today, I'm very excited to have on Craig Bass, who's the president of Golden Hearts Senior Care. It's a franchise system that he bought almost 5 years ago in 2016. With his guidance, they've grown to 27 franchises in 16 states. They have another three to four in development. And Craig has almost 30 years of healthcare experience. Both his undergraduate studies as well as grad school were in health care administration. And we're talking from a consumer's perspective, it's super complicated. So anyone that's spent 30 years behind the scenes in the U.S. healthcare system, really understanding the ins and outs, there's huge value for people that are looking to enter into this space that's growing a lot.
And Craig's gonna walk through a presentation and go through both the industry and how it's structured, as well as the opportunity to own a Golden Heart franchise system, which when you think about the investment required to open one up, at the high range it's around $100,000 to what the average revenue is per franchisee, it does look like a very promising opportunity for those that are looking to enter in the healthcare space, and there's no requirements to have prior knowledge. And it's really more of a relationship-based business and you can really lean on Golden Heart franchise for a lot of technical know-how and navigating insurance and the permits and everything. That's what they're here for.
So, again, this is Patrick Findaro with Vetted Biz, very excited to have Craig Bass, president of Golden Heart Senior Care, a franchise system that he bought around 5 years ago, 27 locations. But I think I've said enough about Golden Heart, and let's bring Craig back on to talk a little bit more about his brand and himself. And then we'll have questions at the end. And if you have any questions for people that are dialing in, just type them in the comment box, and we'll try to adjust them on today's live stream.
What is senior care? A brief intro
Craig: Great. Great. Well, Patrick, thanks for having us. Really appreciate the opportunity to talk a little bit about Golden Heart and the opportunity that we have. I would like to do a little bit of a presentation to, you know, provide some grounding so everybody knows a little bit about who we are and what we do, and really welcome the opportunity for questions. So Golden Heart Senior Care, people want to know what senior care is. It's really non-medical home care services that you leverage and provide to clients, predominantly elderly folks who are frail or vulnerable, and you want to help them live in their homes as long as possible because who wouldn't want to do that?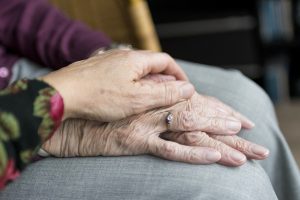 And that includes non-medical care services, everything from companion care, house cleaning and errands, meal prep, and then highly skilled personal care. So these are non-medical services where you help people bathing, dressing, toileting, hygiene issues, medication reminders, and whatever to allow them to live at home independently for as long as possible. We also specialize in those complex care issues that relate to Alzheimer's and dementia and other forms of cognitive impairment driven by old age.
How big is the market for something like this?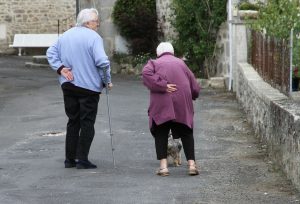 So the question is, is how big is the market for something like this? Well, first of all, it's huge and it's grown. You may be familiar with the silver tsunami, the population is aging, and it's aging quickly. Right now, about 18% of the population is over 65. That's going to grow to about 22% in 10 years, and it's going to be 1 in 4 people in America going to be elderly by 2050. Eleven thousand Americans are turning 65 every day. It's a huge, huge demographic shift that's occurring in our country. So you're going to have, by 2030, 80 million people over 65. But of those people that are elderly, over 90% report that they want to live in their home… needs with activities of daily living. So that's what we offer. We offer activities of daily living.
So the reality is, is there's more seniors living longer and aging at home and that's what we help to promote and support. So when you think about what our services and our revenue opportunities are, we provide in-home care to seniors. But in addition, you can also take your caregivers and you can give them the opportunity to participate in other businesses where you become a temp agency and do supplemental staffing. We also have assisted living placement where you have relationships with assisted living facilities and you help them. Your seniors or your clients potentially move from their home into assisted living facilities, and you can also continue to care for them.
In 2021 and 2022, we're looking to add some opportunities for additional senior care services. So one is residential assisted living. So instead of these large assisted living facilities, imagine buying a home in a neighborhood and converting it to be, kind of, a micro assisted living facility for that purpose. Caregiver schools enable us to provide… is basically creating your own supply of caregivers. And then lastly, emergency response and remote patient monitoring. These are the "I've fallen and I can't get up" tools or smartwatches and things to be there when you can't actually be there in the home of that particular person in need.
What kind of support do you have and what are the market dynamics?
Now, when you think about a business opportunity, you want to think about it in a couple dimensions, you know, what is the value you get in return on investmentA performance measure used to evaluate the efficiency of an investment or compare the efficiency of a number of different investments. ROI tries to directly measure the amount of return on a particular investment, relative to the investment's cost.? You know, what kind of support do you have and what are the market dynamics? Well, for Golden Heart Senior Care, you can create a very valuable business with pretty much low cost, low investment, so you get a high cash-on-cash return. It is an asset-like platform. You do not have to have a retail space, you do not have to build a restaurant. So your overhead is low.
In terms of what you need to be successful, it's really about having some technology and support systems. And we offer that and I'll talk more about that here in just a few seconds. But lastly, you know, you have a strong advantage. In addition to the significant and persistent growth in demand that I talked about due to the aging of America, this is also a very recession-resistant and COVID-resistant business because the needs haven't changed.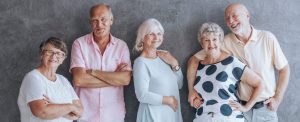 All right, so let's talk about our support. Well, everybody does training, but for us, you know, you do home-based training and you work on getting your license to be a home care agency, you will probably in most states need to get a license to be an agency. And then after that, we'll bring you in for four days of training on-site in Sun City, Arizona, which is a suburb of Phoenix. But we also support everything with a very regimented project management plan as driven through a technology system called Basecamp, which is something that our franchises can access any and every piece of materials that they need… you'll have my full email… Home Care Association of America, because we are a professional organization, and we will be supporting professional associations to prove that.
And then lastly, we have partnerships with a home care marketing consulting firm, and we give all of our franchisees access to all of their systems and information. And I pay for it, including a three-day boot camp, I'll pay for the enrollment in that. All right. Comprehensive tools, well, certainly we have those for purposes of marketing. I mentioned the boot camp, home care revenue builders. We do have a chief marketing officer who brings in monthly plans every month to our franchise owners. We have a website which is a local.. So, you can really make… let's hope that is a local issue. In terms… they need to use their phone to clock in and out.