Pawn Shop Market Opportunity
The pawn shop industry serve the "sub-prime" or "unbanked" consumer, which basically means lower-income households with limited access to credit, renters, minorities, migrant workers, and the divorced. Many of these consumers do not have a bank checking account and rely on small non-secured loans to meet weekly or monthly bills, or emergency situation such as unexpected car repairs or medical bills. Services such as these are popular because they are more convenient than traditional banks, available to consumers seven days a week and for extended hours. Consumers realize that these services charge high interestA payment from a borrower or deposit-taking financial institution to a lender or depositor of an amount above repayment of the principal sum, at a particular rate. In Vetted Biz, it is typically the additional rate of a loan a business buyer would pay off… rates but they don't mind.
In the U.S., at least 9 million households are "unbanked". According to data released by the Fair Isaac Corporation on September 10, 2019, consumers in the "subprime" category (those with credit scores below 650) made up approximately 28% of the United States population.
Many of these consumers cannot maintain sufficient balances to avoid high monthly fees, write too few checks to need a checking account, or have too little income to justify a savings account. Additionally, the decline of bank branches in many lower-income and inner-city neighborhoods has made banking relationships inconvenient for many consumers.
Pawn Shop For Sale Facts
Pawn shops are neighborhood-based retail locations that buy and sell pre-owned consumer products such as jewelry, electronics, tools, appliances, sporting goods and musical instruments. They also provide a quick and convenient sourceBased on Business Listings, Vetted Biz requires Businesses for Sale to share financial information on sales and earnings through credible sources, including but not limited to Tax Returns, Accounting Software, Point of Sale Software, etc. of small secured consumer loans, also known as pawn loans, to unbanked, under-banked and credit-challenged customers. Pawn loans are safe and affordable non-recourse loans for which the customer has no legal obligation to repay.
The pawn shop industry in the U.S. is well establishedThe year a Business for Sale was established. If the business has been running for a minimum of ten years, Vetted Biz will qualify the business for sale as a "Well-Established Business.", with the highest concentration of pawn stores located in the Southeast, Midwest and Southwest regions of the country. The operation of pawn stores is governed primarily by state laws and accordingly, states that maintain regulations most conducive to profitableWhen the earnings in a given period of time is more than the expenses in a business. pawn operations have historically seen the greatest concentration of pawn stores.
Marketdata believes the U.S. pawn industry, although mature, remains highly fragmented. The two publicly traded companies in the pawn industry (First Cash and EZ Corp.), currently operate approximately 1,600 of the estimated 11,000 total pawn stores in the U.S. The majority of pawnshops in the U.S. are owned by individuals operating five or fewer locations.
With an estimated 30 million Americans using pawn shops every year, using their property as collateral to secure loans. Today, there are more than 11,000 pawn shops dotted across the U.S. and the industry has over $14 billion in revenue.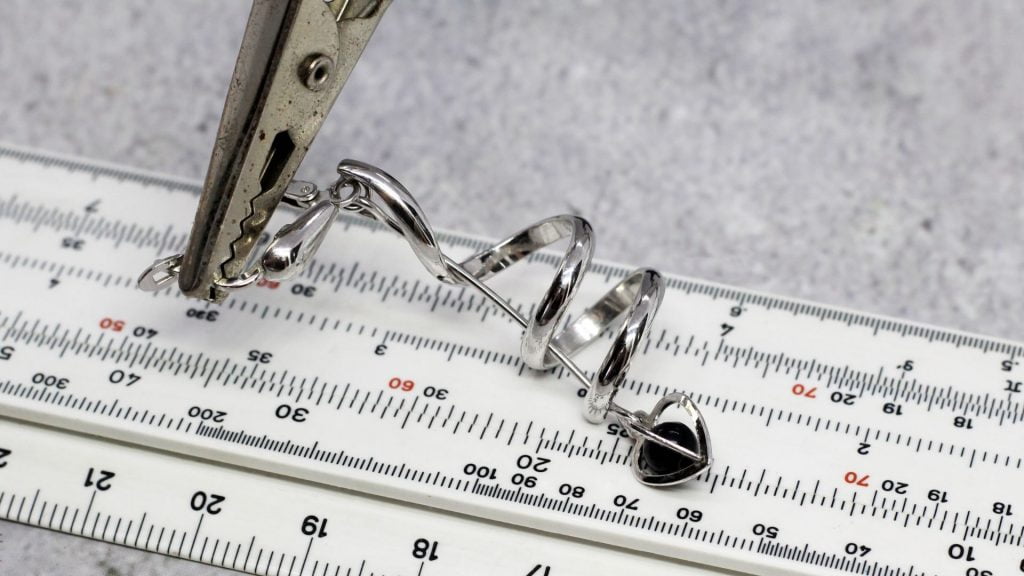 Pawn shops for sale are fragmented
The industry is highly fragmented, and industry estimates of its size range from 10,000 to 15,000 retail outlets. 
Marketdata estimates that there are 10,970 pawn shops operating in the U.S. today, and the number of units has declined annually since it peaked at 12,350 outlets in 2001.
The national mail list and database company INFO USA has 10,970 pawn shops in its database as of August 2020. In the absence of any official data from the Census Bureau or the National Pawnbrokers Association, this is the best estimate that exists.
The two largest industry competitors; EZCORP, and First Cash Financial are all based in Texas, and combined they operate 1,568 pawnshops in the United States (and more outside of the U.S.). These two firms combined had 2019 revenues of $2.71 billion (U.S. and international operations).
Pawn loans
Are collateralized by some form of personal property, usually jewelry, consumer electronics, tools, sporting goods, and musical instruments. The loan is based upon the estimated resale value of the collateral and the probability of repayment instead of the borrower's creditworthiness.  The size of the loan is generally 25% to 60% of the pledged collateral's resale value, and the average pawn loan is less than $100. 
Gold purchasing
Gold purchasing is an ancillary service offered by pawn/payday loan stores that involve customers selling their gold and gold jewelry at a discount to the market rate for gold. The store then will send the scrap jewelry to be melted and resold. This wave may have peaked, as strong gold prices and significant advertising have already encouraged many to sell earrings or extra pieces of gold jewelry.
Check cashing
Even with a bank account (which is required for a payday loan), many borrowers living paycheck to paycheck may prefer to pay a fee for immediate access to funds, rather than waiting for a hold from a bank. Check-cashing fees vary based on the type of check being cashed but typically are in a range of 2% to 6% of the balance of the check.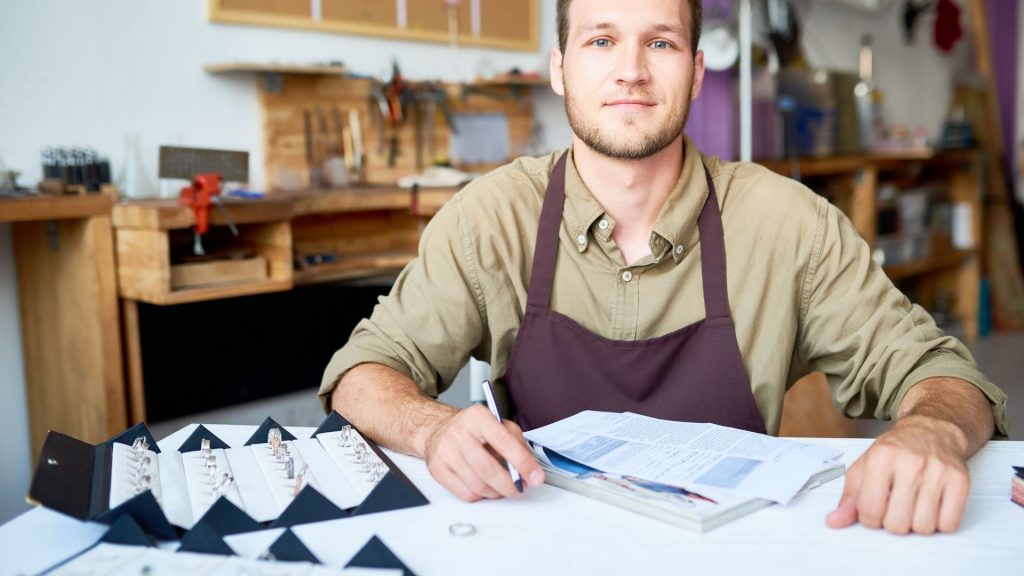 Pawn Shops Industry Major Trends & Issues
 While pawn stores show growth in their retail salesThe total amount in dollars made in the business before expenses are deducted. See also Gross Revenue., the number of pawn loans are reported to be on the decline. Non-recourse collateral loans are a primary service that pawnbrokers offer to customers who don't have access to traditional banking services and credit.
The decline in the number of pawnshops several years ago can be attributed to the rise of the payday loan industry.  The pawnshop unit growth rateGrowth Rate The Growth Rate is the percentage change of total franchise units from one year to the next. A higher Growth Rate signifies an expanding franchise system. More began to slow in the late 1990s, around the time that the payday lending was beginning to take off.  Payday lending units are far less expensive to start up than a pawnshop.  In its 2007 10-K, Cash America said that cost them from $385,000 to $410,000 to open a new pawnshop and from $75,000 to $150,000 to open a payday lending unit. 
In its 2005 10-K, First Cash stated that it cost between $200,000 and $360,000 to open a new pawnshop , and in its 2006 10-K it said that it can open a new payday lending unit for $170,000.
Pawn shops have benefited from the rising price of gold and other precious metals. Gold prices have soared since 2008, more than doubling to the August 2020 price of $1,947. As gold prices soared so did those of other precious metals, such as silver, and many people have sought to profit from their jewelry collections. Some of this jewelry has ended up at the local pawnshop.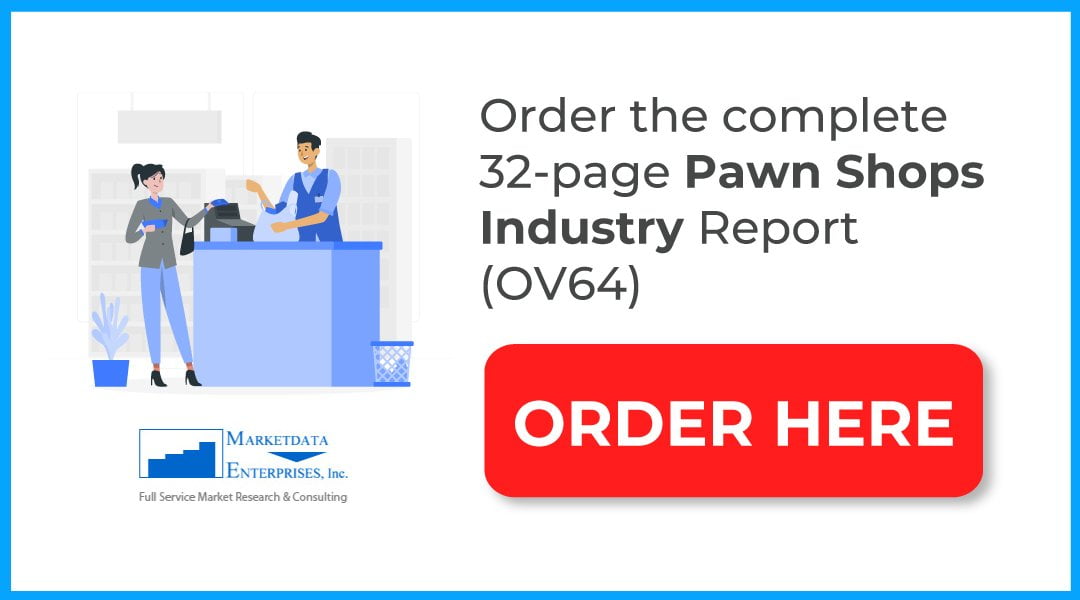 Key aspects to consider before buying a pawn shop
The industry is mature and fragmented, with many small competitors and several large competitors.
The largest competitors have grown by the acquisition of smaller players, franchising, new technologies, and expansion into overseas markets such as Latin America.
The shift to more online services and apps has been accelerated by the Covid-19 pandemic. Online services account for an increasing share of the business in all five sectors.
Many alternative financial services fare better in bad economic environments such as recessions.
There is substantial cross-over between the five sectors. Check cashing companies may also be engaged in money transfer and pawn operations. Pawn shops may offer check cashing and payday loans.
The U.S. government has staged on-again/off-again crackdowns against the high costs of alternative financial services, depending on who is President. Republicans tend to be less restrictive than Democrats.
The number of retail storefronts (check cashing outlets, pawn shops, payday loan stores, rent-to-own stores) has been declining during the past 5-7 years, as more operations move online and consolidation takes place.
There are an estimated 9 million "unbanked" households in the United States.
Covid-19 has affected all five segments of this industry, some more than others.
There are several pockets of growth: online installment loans and apps that are replacing traditional payday loans, and money transfer services helped by increased worldwide migrant movements. During just the past five years, online installment loans have gone from being a niche offering to a hot growth industry.