Should the FTC Require Financial Disclosures by Franchisors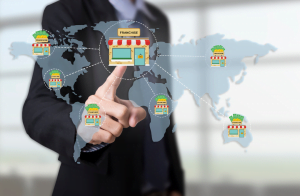 Hey. This is Patrick Findaro, Co-Founder at Vetted Biz. I just wanted to give a little update on a virtual franchiseA franchise is when a business (franchisor) allows a party (franchisee) to acquire its know-how, procedures, processes, trademarks, intellectual property, use of its business model, brand and rights to sell its products and services. The franchisee signs a contract (franchise agreement) with the franchisor to acquire the franchise and generally has a territory granted to operate…. rule workshop that was hosted by the FTC, the Federal Trade Commission, as there are some pretty interesting discussions that happened with some of the top franchise attorneys from across the U.S., including attorneys from Cozen O'Connor as well as Piper. And some of the interesting insights that we've seen was perhaps having a mandatory Item 19. So, you know, right now it's not mandatory to disclose the salesThe total amount in dollars made in the business before expenses are deducted. See also Gross Revenue…. and financial figures of franchises although many franchisors do elect to disclose the sales, gross profitThe profit a business makes after deducting the costs involved in making, providing, and selling the goods and services. In an income statement, it is the sales minus the cost of goods sold.Gross profit = Revenue – Cost of Goods Sold…, perhaps the net profitAlso known as net income or net margin, the net profit is the net income on an income statement. It is the revenue minus the cost of goods sold, expenses, interest, and taxes.Net Profit = Revenue – Cost of Goods Sold – Expenses – Interest – Taxes… of their franchisees. This is a bit controversial because sometimes the recording period and what franchisees qualify for disclosure or not can be skewed to make the franchisor seem a lot better.
For example, we've reviewed franchise Item 19s where they only disclose the gross profit and sales of the top 25% of franchisees. And you think, you know, what about the other ones that aren't disclosed there? We've also seen it where they only disclose finances on franchises that have been continually operating for a period over one year or a period over two years. So with that, you miss out a lot on the franchises that only have been operating for, you know, 6 months, 12 months. It's really important to understand how those financials are. One thing that we have seen that is a bit troubling is the Item 19 that…oh, sorry, the Item 7 that shows the cost and the range to open a franchise and as well as item by item, including franchise fee, rent deposit, any permit costs, etc., it will give a low and a high range.
Oftentimes the working capital is for three months. However, talking to franchisors, talking to franchisees, it's not just three months of breakeven. You need more working capital. So they're understating the working capital. I think that's a bigger issue that wasn't discussed during the last virtual franchise rural workshop earlier this week on November 10th. There were a lot of items discussed in terms of requiring the Item 19. According to the FTC attorney, she says back in 2007, 20% of franchises disclosed in Item 19. The International Franchise Association estimates that at 66%. I had our researchers do a quick check. We've looked at 1,800 franchises over the last 2 years for their FDDs that they've released. Now, we only saw that 56% of franchises did actually disclose their financials via the Item 19.
You know, there was some discussion during the workshop in terms of requiring certain financials disclosed, such as sales or gross profit. I do think that makes a lot of sense because once you know the sales, then you can look at that industry to deduce a lot of the…basically the estimated profit and loss. And then also you have the royalties, which is a percentage of revenue generally, as well as the ad fund or marketing costs. So I thought that was an item that probably does make sense. Also in terms of, if there's a broker involved, like a franchise broker or a franchise consultant, disclosing their fees. So it's better for the consumer to know, you know, how much the franchise broker or consultant is getting paid. And, you know, I know there's some franchisors that pay a ridiculous commission to franchise brokers and consultants. And, you know, if they're receiving 15,000 versus 5,000 and they're presenting multiple opportunities to a prospective franchisee, how is that going to, you know, influence the light and the analysis that they provide or the lack of analysis that they provide to the prospective franchisee?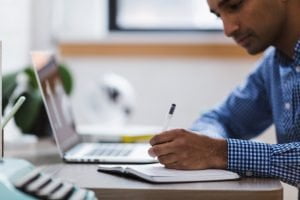 A lot of these franchise consultant networks, it's generally run like a real estate brokerage firm where you essentially have sales associates that they're not doing really the research themselves, and they just have…they do all the marketing and sales, and they're relying on the brokerage network to have 400 franchises that have favorable compensation for the franchise broker if they place a candidate. I know it from our time at Visa Franchise, looking into some of these networks, you know, with 400 franchises, there might only be 20 that pass our due diligenceVetted Biz goes through a vetting process and evaluation of all businesses featured on our website to make sure they comply with the Vetted Biz standard and are reliable business opportunities for future small business owners….. So in terms of the brands these franchise brokers are representing, oftentimes they are swayed by having that heavy commission. When you look on some of the leading franchise broker sites, you do see a healthy vending machine and a lot of, like, fad-type businesses that might not even be regulated as a franchise. I've gone to some of the large franchise portals recently and business for sale portals recently, and in the franchise section, you see a lot of businesses that are actually not legally a franchise.
But I think it doesn't make sense for the Federal Trade Commission to regulate a little better, a little more, you could say, some aspects of how franchises are sold. Sadly it is a bit of an emotional decision for many people. Many executives that are maybe entering entrepreneurship for the first time could get wooed by a talented sales individual and end up investing a large part of their life savings and being encouraged to invest their 401(k) retirement plan into a business instead of having that money invested across 500 different stocks. You know, I don't think it makes the most sense for most individuals to put all their money into one asset class. And that's often what is advocated by the franchisors, the franchise consultants that are selling very aggressively.
So I definitely do think there probably needs to be a little tighter regulation and disclosures on the FDD. And there were even some talks during the virtual franchise rural workshop of requiring all franchisors to register their FDD in a sort of common database, which I think makes total sense. I'm all for giving power to the people, giving transparency to the consumer. I've gone through literally 1,000 FDDs plus myself, and going through, if you don't know what you're doing, and you haven't already looked through 50 or 100, it's difficult sometimes to really find the red flags, whether that be litigation, bankruptcy, units closed, you know, how many closures they've had over the last 3 years, pretty important figure. It's usually on page 50, page 70 of a franchise disclosure document in very, very small font. Should that be much further up and center? And why is the financial recording of the franchisor Item 19 and not Item 2 or Item 3 being one of the most important aspects you need to look at before I invested in a franchise?
So, you know, there's a lot of stakeholders. There are franchisors that are looking to make a quick buck. We at Visa Franchise and Vetted Biz, we look at how the franchisor is making money. That also is disclosed in the franchise disclosure document, usually page 200. And you see the income statementOne of the major financial statements focused on a business's revenues and expenses in a particular period. It is also known as the profit and loss statement. The income statement includes the gross profit, earnings before tax, and net profit.Tax Returns: The forms a business makes on an annual statement of income and personal circumstances sent to the IRS to…, so you can see what percent of their income is coming from the franchise fee, so that upfront sale of the license as well as ongoing royalties, which we wanna see the franchisor making money on an ongoing basis together with you as the prospective franchisee or franchise. Because if you're making money and your revenue keeps on increasing, and the franchisor's revenue is increasing together with you, and they're able to reinvest into their franchise system, it's a win-win for everyone, but it does no justice when they're trying to make a quick buck. And there have been some pretty notorious franchisors out there, like Burgerim out of Israel, that opened up, sold 100-plus franchise licenses across the United States, and I think they had like 1 location open, same thing with MidiCi Pizza out of LA County where they had sold 100-plus franchises. And I believe they had two locations open, and there are fine franchise consultants out there to take a look at the operations and compensate them for the flight, the hotel, etc. so that they could then pitch to their clients on the opportunity with the MidiCi.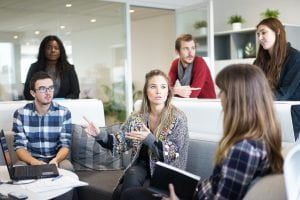 So you do see a lot of franchise systems that are teams. They wanna expand super fast, and they're not willing to put the money, and time, and effort to develop 5 to 10 corporate locations and then expanding from there. So that's definitely a red flag that we see. If the founding year is 2019, 2018, they have one corporate location, and they're marketing like crazy, I would be a little hesitant. Maybe it's gonna be the next best thing since sliced bread, but I would stay on the sidelines and make sure that there are at least a few franchisees that have proven the concept before you go in jumping full speed ahead. So, in summary, it was an interesting talk by…DLA Piper was included, one of the largest law firms, Cozen O'Connor, a lot of top franchise attorneys, as well as officials from the state of Maryland, the FTC that were discussing how the franchise rules could be amended by the Federal Trade Commission, and they're looking to make final amendments or updates, if any, December 17th of this year, 2020.
So in about a month, we'll keep you posted. I do think that there could be some adjustments that would positively help consumers, especially as investing in a franchise is a very important decision, and oftentimes it is a large percentage of someone's network that they're invested in just one asset class. So it's something to be taken very seriously and do your due diligence. At Vetted Biz, we give you the tools, and we wanna give you the transparency to make a smart decision when you're investing in a franchise or a business for sale. Again, this has been Patrick Findaro, Co-Founder at Vetted Biz. Thanks for joining.