Published on
15 Sep 2023
●
Time
7 min read
●
Last update by
15 Sep 2023
2023 Franchise 500 Ranking: The Top 10 Franchises in The US For 2023?
Today, we're taking a closer look at the top 10 franchises in the US for 2023, as per the 2023 Entrepreneur Magazine Franchise 500 Ranking. This ranking, now in its 44th year, provides a comprehensive snapshot of the franchise industry. With a record-breaking number of applicants this year, the list offers valuable insights into the state of the franchise world as it continues to thrive amidst evolving economic conditions. Whether you're eyeing a well-established brand or seeking to pioneer the next big trend, there's something for every prospective franchisee. For those eager to explore even more opportunities, our website boasts a database featuring over 7,000 franchise options, providing a wealth of information for those looking to embark on their entrepreneurial journey.
In this article, you will not only learn about the ranking, but we will also provide you with some key financial numbers from our database that you will find useful.
How Does Entrepreneur Magazine Evaluate Opportunities?
The process begins with meticulous data gathering. Starting in June 2022, franchisors were invited to complete an extensive online form and submit their current Franchise Disclosure Document (FDD). A staggering 1,321 companies responded, and each submission underwent rigorous vetting by the editorial team before being included in the data analysis.
To be eligible for ranking, a franchisor must be actively seeking new franchisees in the U.S. or Canada and have a minimum of 10 operational units as of July 31, 2022, with at least one franchise located in North America. Each eligible franchisor was assessed based on over 150 data points, with those earning the highest cumulative scores securing a spot in this year's Franchise 500.
The Five Crucial Pillars For Analysis
The evaluation process for the 2023 Franchise 500 Ranking centers around five crucial pillars, each offering a unique perspective on the franchise's viability and potential for success. The first pillar, Costs & Fees, delves into the financial aspects, encompassing the franchise fee, total investment, and royalty fees.
Support
Support, the second pillar, encompasses vital aspects like training durations, marketing assistance, operational support, the robustness of the franchisor's infrastructure, availability of financing, and any history of litigation.
Size & Growth
Size & Growth, the third pillar, scrutinizes the number of open and operational units, the growth rate, and any closures within the franchise network.
Brand Strength
Brand Strength, the fourth pillar, evaluates the franchise's digital presence, the scale of the system, and the tenure of the business and its experience in the franchising sphere.
Financial Strength & Stability
Lastly, Financial Strength & Stability relies on the scrutiny of the franchisor's audited financial statements, offering insight into the fiscal health and stability of the franchise. This comprehensive evaluation process ensures a thorough assessment of each franchise, providing valuable data for prospective franchisees.
Now, let's delve into the list of the top 10 franchises in the U.S. for 2023:
2023 Entrepreneur Magazine Franchise 500 Ranking
#10 Wingstop
Wingstop Inc. is an American international chain of restaurants renowned for its delectable chicken wings. The nostalgic 1930s and 1940s pre-jet aviation theme adds a unique touch to its locations. Established in 1994 in Garland, Texas, by Antonio Swad, Wingstop began offering franchises in 1997. By 2002, the brand proudly announced having served two million wings.
#9 Hampton by Hilton
Formerly known as Hampton Inn or Hampton Inn & Suites, Hampton by Hilton is a prominent American chain of hotels under the Hilton Worldwide trademark. Offering moderately priced accommodations, these hotels cater to budget and midscale travelers. While most Hampton hotels are independently owned and operated by franchisees, a few are managed directly by Hilton.
#8 Culver's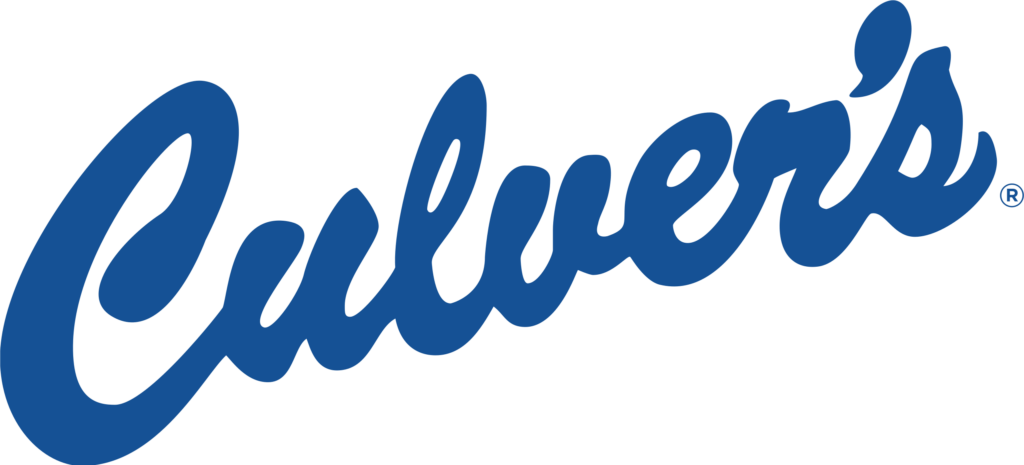 Culver's is a beloved American fast-casual restaurant chain that traces its roots back to 1984 when George, Ruth, Craig, and Lea Culver founded it. The first location opened its doors in Sauk City, Wisconsin, introducing the world to "Culver's Frozen Custard and ButterBurgers." This privately held company primarily operates in the Midwestern United States, renowned for its buttery burgers and luscious frozen custard.
#7 Ace Hardware
Ace Hardware Corporation, based in Oak Brook, Illinois, is the world's largest hardware retail cooperative. Established in 1924, it grew exponentially post-World War II and now stands as the largest non-grocery American retail cooperative.
#6 Kumon
Kumon, an educational network from Japan, founded by Toru Kumon, revolutionizes mathematics and reading education, particularly for young students. Originating in 1958, Kumon gained national attention in the United States when it was integrated into the curriculum of Sumiton Elementary School in Alabama.
#5 Dunkin'
Dunkin' is a household name in American culture, known for its delectable coffee and delectable donuts. Founded by Bill Rosenberg in 1950, this multinational company has a rich history. In 2004, Dunkin' became part of Dunkin' Brands, headquartered in Canton, Massachusetts. It was later acquired by Inspire Brands in 2020.
#4 The UPS Store
The UPS Store, formerly known as Mail Boxes Etc., is a franchised subsidiary of the renowned United Parcel Service (UPS). Offering a range of services from shipping to printing, The UPS Store, has been a trusted brand for decades. The acquisition by UPS in 2001 marked a pivotal moment in its history, leading to a rebranding effort.
#3 Jersey Mike's Subs
Jersey Mike's Subs has a heartwarming origin story that began in 1956. Founded by Peter Cancro in Point Pleasant Beach, New Jersey, this franchise has grown into a nationwide favorite for submarine sandwiches. The meticulous preparation of meats and cheeses to order sets Jersey Mike's apart.
#2 Popeyes Louisiana Kitchen
Originating in Arabi, Louisiana, Popeyes Louisiana Kitchen opened its doors in 1972 as "Chicken on the Run". Despite initial challenges, owner Al Copeland's determination led to its eventual success. In 2017, Restaurant Brands International acquired Popeyes for a notable sum, solidifying its position as a leading fast-food chain.
#1 Taco Bell
Taco Bell, a cornerstone of fast-food culture, was established by Glen Bell in San Bernardino, California, in 1948. Its humble beginnings as a hot dog stand evolved into an iconic brand recognized worldwide. With a focus on Mexican-inspired cuisine, Taco Bell continues to captivate palates across the globe.
Conclusion
These top franchises for 2023 represent not only successful business models, but also the entrepreneurial spirit that drives innovation and growth. Whether it's the comforting flavors of Popeyes, the convenience of The UPS Store, or the bold tastes of Taco Bell, each franchise brings its unique essence to the market. Stay tuned for more insights into the dynamic world of franchising and the exciting opportunities it offers.