Your CBD Store offers herbal and nutritional supplements containing cannabidiol ("CBD") from industrial hemp. Their products include capsules, dissolvable supplements, medicated cosmetics, dietary supplements, and others. 
The current CEO is Marcus Quinn, who is married to Your CBD Store founder Rachael Quinn. He has been in that role since 2019, previously serving as the President of Promotional Enterprises, Inc. from 2016 to 2019. 
As of 2020, there were 161 franchised units and 1 corporate unit. 
CBD Industry
Your CBD Store competes in the new but growing CBD industry. The industry was valued at about $7 billion in 2020, but is projected to grow rapidly over the next five years as the regulatory environment around CBD products becomes more favorable and as consumers become more comfortable with CBD products.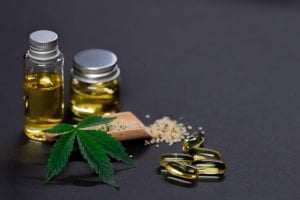 Their main competitors are other CBD franchises like CBD Authority and CBD American Shaman. They also compete with the recreational marijuana industry, which is only legal in a handful of states but is also expected to grow over the next several years.  
The initial Franchise Fee is $5,000. You have to pay this upfront fee when opening a Your CBD Store franchise.
The estimated total investment necessary to begin operation of one of their franchise ranges from $66,350 to $82,450.
The following costs are part of the upfront costs included in the initial investmentThe amount of funds necessary to begin operations of a business or franchise including the first three months of operation. in a Your CBD Store Franchise.
Many of these are one-time fees that are needed to launch the franchise.
Review the chart below to see how much it costs to buy a Your CBD Store franchise in 2021:
Estimated Initial Investment
Type of expediture
Amount
Method of payment
When due
To whom payment is to be made
Initial Franchise Fee
$5,000
Lump Sum
At the time you sign the Franchise Agreement

Your CBD Store

Rent
$3,000 to $7,500 (3 months)
As Arranged
As Arranged
Landlord
Security Deposit
$1,000 to $2,500
As Arranged
As Arranged
Landlord
Real Estate and Improvements
$5,000
As Arranged
Before Opening
Landlord, Contractors
Travel and Living Expenses while Training
$1,500
As Incurred
During Training
Hotels, Restaurants, Airlines
Furnishings, Fixtures, Equipment and Decorating
$10,000 to $12,000
As Arranged
Before Opening
Suppliers, Contractors
Signage
$2,500
As Arranged
Before Opening
Suppliers, Contractors
Opening Inventory

The value of the total finished and unfinished goods and materials the business holds for future sale.

$20,400 to $25,500
As Arranged
Before Opening
Sunflora, Inc.
Computer Hardware/Software
$2,000 to $3,500
As Arranged
Before Opening
Suppliers, Contractors
Technology Fee
$600
As Arranged
As Arranged
Sunflora, Inc., Suppliers
Grand Opening
$3,000
As Arranged
As Arranged
Suppliers
Proffesional Fees
$1,000 to $2,500
As Arranged
Before Opening and Ongoing
Your Accountants, Lawyers, Real Estate Broker, Architectural Firm
Insurance
$600
As Arranged
As Incurred
Insurance Providers
Miscellaneous Opening Costs
$750
As Arranged
As Arranged
Suppliers, Utilities, Tradesmen, Contractors,

Your CBD Store

Additional Funds – 3 months
$10,000
As Arranged
As Arranged
Suppliers, Employees
Total
$66,350 to $82,450