How To Open a Starbucks FranchiseA franchise is when a business (franchisor) allows a party (franchisee) to acquire its know-how, procedures, processes, trademarks, intellectual property, use of its business model, brand and rights to sell its products and services. The franchisee signs a contract (franchise agreement) with the franchisor to acquire the franchise and generally has a territory granted to operate. What is a Franchise?… More
First, everyone must know Starbucks just by watching this video, they're the dominant force in the coffee industry. They have the highest market share of any coffee shop with 40%, as of October 2019. And their total net revenue, according to their 2020 annual report, was over $20 billion in 2020. It's a fantastic opportunity if you already have experience in the restaurant sector. And maybe you're a hotel operator, and you could be a sophisticated licensee.
If you have a net worthValue of all the non-financial and financial assets of a business buyer. There is usually a minimum net worth requirement to qualify as a franchisee and for bank financing…. less than $5 million, you don't have experience in operating restaurants. Probably it's best to look at other alternatives to Starbucks coffee. For those that don't know, it was founded in 1971 back in Seattle, Washington, and it became a publicly traded company in 1985.
Those that don't have $5 million to open up and be approved as a licensee for Starbucks. You could invest in the stock as it is publicly traded in the NASDAQ stock exchange here in U.S. I talked a little bit about the license stores. And then also there's stores that are company-owned, and the makeups in the United States are 55% company-owned, where Starbucks Corporate owns the locations, and then the remaining 45% are licensed stores.
Starbucks: Annual Report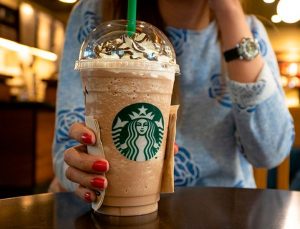 According to the annual report of 2020 for Starbucks, there were 10,000 domestic locations. So there's more domestic Starbucks locations than throughout the world. In the Americas, there's 8,700 company-owned locations, and there's about 1,000 in Canada. And throughout the world, there's 15,000-plus Starbucks locations that are company-owned. In 2020, there were 1,000 locations that were opened throughout the world. In the U.S. alone, there were 332 locations. Starbucks right now is most focused on opening locations where they can be a drive-thru. If we compare Starbucks openings in 2020 to other major brands like Subway, McDonald's, and Chipotle… They had significantly more openings.
Starbucks again, 332 openings, Subway, 90, McDonald's, 2, and Chipotle, 160. So those are four corporately owned and managed locations. On the other side of the spectrum, Starbucks closed 310 locations throughout the world. And this compares to 98 closures for Subway, 4 from McDonald's, and 9 for Chipotle.
If you look at the net opening across the company-operated sourceBased on Business Listings, Vetted Biz requires Businesses for Sale to share financial information on sales and earnings through credible sources, including but not limited to Tax Returns, Accounting Software, Point of Sale Software, etc…. is 803 locations. The licensed locations fare better, they only closed 73 licensed locations in the United States. While they opened 210 licensed locations. However, the openings of licensed locations represent a 33% decrease compared to 2019, and a big part of that could be because of the pandemic.
Starbucks Location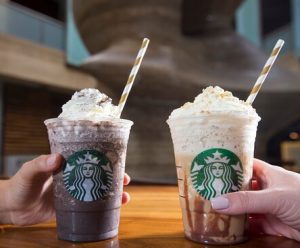 If you're considering opening up a licensed Starbucks location, keep in mind that the units account for only 10% of the total gross revenueThe total amount in dollars made in the business before expenses are deducted. See also Sales…. of Starbucks. So there is a conflict where Starbucks is making 90% of the revenue from the stores that they own and operate, and you might not get the attention you need if you're opening up a licensed Starbucks location. Some risks that they disclosed in the 2020 annual report, Covid-19 pandemic hit Starbucks hard, like it did many other businesses, especially in the food and beverage space. Labor and supply chain issues, you're seeing increased costs of coffee beans, as well as increased cost of labor and just less people available.
So as I mentioned earlier, there was about $20 million of revenue… Starbucks made about $20 billion across their company-owned stores, as well as their license stores, of which the operating income represented $1.5 billion. This is a significant decrease from the 2019 operating income of $4 billion.
A big part of this can be attributed to the pandemic that, as of August 10, 2021, we're on the way out of, but this is the annual report for 2020, in which Starbucks and a lot of food and beverage concepts were really hit.
Starbucks Franchise Cost
Now, for what many of you were waiting on, how much does it cost to open a Starbucks franchise cost, Starbucks license cost, how much does it cost to open one? The average cost according to ProfitableWhen the earnings in a given period of time is more than the expenses in a business…. Venture was $315,000. And that includes the license, as well as the equipment package. But you have to also factor in additional capital, modifications to the space besides the equipment that Starbucks is gonna build out for you. And you're looking at over a million dollars to open up a Starbucks franchise or license if you're looking in the United States.
So, overall, you know, it's a profitable business. It's been around for many, many years, more than 40 years ago. Is Starbucks…does it have a lot of room to grow? In some areas, I do encourage you to look at other food and beverage concepts. As well as ones that aren't food and beverage. We're a big fan of different service concepts. You can see more in the following videos. And a few different franchises that are in the service industry.