This is great to see where in the future there will still be a want for this industry. 
Sounds appealing? Keep reading to see if Wahlburgers is the right franchise for you.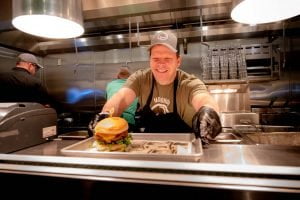 History of Wahlburgers Franchise
Paul, Donnie, and Mark Wahlberg licensed the name "Wahlburger" from Tom Wahl for their restaurant. The first Wahlburger opened in Hingham, Massachusetts in 2011. 
The CEO and president of Wahlburgers is John Fuller since May 2020.  
Litigation 
Shipyard Burger and William Leonard alleged the Wahlberg brothers and other affiliates of the Wahlburger franchisee breached a fiduciary duty they owed to them, breached the terms of the operating agreement, and misrepresented business opportunities to them. The plaintiffs sought out damages, the production of certain records, and accounting to determine the value of the plaintiff's ownership. On June 7, 2019, they entered a settlement agreement in which they acquired William Leonard's interestA payment from a borrower or deposit-taking financial institution to a lender or depositor of an amount above repayment of the principal sum, at a particular rate. In Vetted Biz, it is typically the additional rate of a loan a business buyer would pay off…. 
Wahlburgers' Franchise Cost
Initial Franchise Fee
Estimated Initial Investment. Your Estimated Initial Investment
Type of expediture
Amount
Method of payment
When due
To whom payment is to be made
Initial Franchise Fee
$40,000—$50,000
Lump Sum/Cash
No later than the date on which you sign the Franchise Agreement
Wahlburgers
Development Fee
$10,000
Lump Sum/Cash
No later than the date on which you sign the Development Agreement
Wahlburgers
Grand Opening Advertising
$15,000
As Arranged
As Arranged
Vendors and/or Wahlburgers
Real Estate
Variable
As Arranged
Before Opening
Landlord, Lender
Architectural Design Services
$25,000—$55,000
As Arranged
Before Opening
Independent Architects and Engineers
Construction/Leasehold Improvements
$900,000—$1,800,000
See Note 6
Before Opening
Construction Company and, if applicable Wahlburgers
Travel and Living Expenses While Training
$80,000—$125,000
As Arranged
Before Opening. Training
Airlines, Hotels, Restaurants
Furnishing, Fixtures, Equipment
$350,000—$450,000
As Arranged
As Ordered
Suppliers
Signage
$25,000—$35,000
As Arranged
As Ordered
Supplier
Smallwares
$10,000—$20,000
As Arranged
As Ordered
Suppliers
Initial Inventory

The value of the total finished and unfinished goods and materials the business holds for future sale.

$10,000—$20,000
As Arranged
Before Opening
Suppliers
Liquor Licenses
Variable
As Arranged
As Incurred
Governmental Authority
Miscellaneous Opening Costs
$30,000—$60,000
As Arranged
Before Opening
Suppliers, Utilities, etc.
Register or Point of Sale System
$30,000—$50,000
As Arranged
As Arranged
Supplier
Additional Funds – 3 months
$50,000—$100,000
As Arranged
As Incurred
Employees, Suppliers, Utilities
Total
$1,575,000—$2,790,000 (Does not include real estate or liquor license costs)
The initial franchise fee is $40,000. Although it will be $50,000 if the franchise is not being developed to the Development Agreement. 
The initial investmentThe amount of funds necessary to begin operations of a business or franchise including the first three months of operation. of the franchise is $1.5 million to $2.7 million which is quite costly. This is due to expenses such as construction/leasehold improvements, travel/living expenses when training, and furniture and equipment. 
The construction/leasehold improvements are usually always the largest expense for the initial investment. They cost from $900,000 to $1.8 million. This is because building a restaurant is very expensive which all depends on the size, condition, and location of the restaurant. Wahlburgers also require specific fixtures and construction materials but you can buy those from any supplier. There is some flexibility with these prices being not set and stone by being able to choose the supplier although specific materials are required. Another cost is travel/living expenses when training which cost from $80,000 to $125,000.
Wahlburgers covers your training but you have to cover living, travel, and salary expenses during this time. This can add up especially if you are bringing a lot of employees to be trained. This expense all depends on where you stay, how far away the training is and the number of employees being trained. Lastly, there is furniture and equipment which costs from $350,000 to $450,000. The furniture and equipment are a one-time fee that has to be approved by the franchise. This includes the sign of the franchise and this has to be paid before the opening of the restaurant. The initial investment is very pricy but you have some leeway to control what you buy. 
Wahlburgers' ongoing costs and fees
Estimated Initial Investment. Your Estimated Initial Investment
Type of Fee
Amount
Due date
Royalty
6% of your Fiscal Period Gross Sales

The total amount in dollars made in the business before expenses are deducted. See also Gross Revenue.

Before 5:00pm on the 10th day after the end of each Fiscal Period — by electronic funds transfer
Brand Fund Contribution
1% of Gross Sales
Same as Royalty
Point of Sale Materials
Our cost
As incurred
Transfer Fee — Development Agreement
Greater of 10% of the Development Fee or $10,000
Upon submission of request for consent to transfer
Transfer Fee — Franchise Agreement
$5,000
Upon submission of request for consent to transfer
Additional Training
As of the issuance date of this disclosure document, there is no charge for attending additional training in the form of regularly-scheduled classes at our offices or designated training facilities if space is available
As incurred
Training Facility Certification
We currently do not charge a fee for certification of your training facility, although we reserve the right to do so
Upon demand
The chart above shows various costs that don't have a clear cost or a percentage of your gross sales which can be hard to predict. There is the brand fund contribution which is 1% of your gross sales which is advertising for your restaurant. This will ultimately benefit you where the money you put into advertising should have a return where more customers will come due to this. There is also market research and testing to test new food products and customer trends which you may be charged. You also may be charged for new product and supplier testing which is when you suggest a new product or supplier to the franchise. Overall there aren't many ongoing costs but it's still good to keep in mind when running your franchise. 
Franchise Royalty Fee
The Royalty Fee is 6% of your gross sales.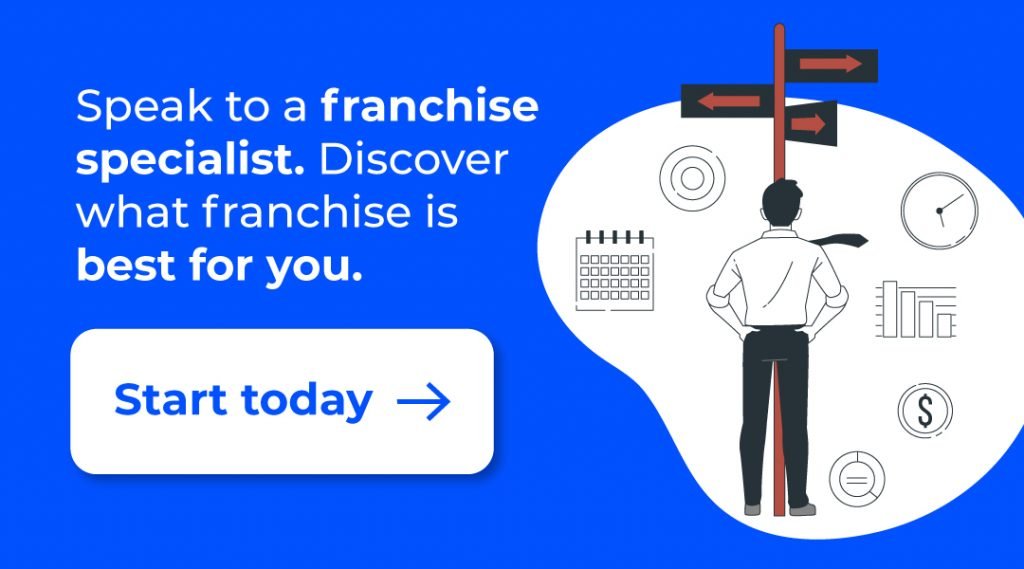 How much do Wahlburgers' franchise owners make?
Wahlburger does not provide financial information on the performances of their existing franchise. The information will be provided when the franchisor is seriously considering buying a unit and has evidence to prove this. According to their FDD, Wahlburger does not make predictions on how a franchise will perform and instead provides actual records of that outlet. 
Wahlburgers' Units Opened and Closed
OUTLETS AND FRANCHISEE INFORMATION. Systemwide Outlet Summary Fiscal Years 2018 to 2020
Outlet type
Year
Outlets at the Start of the Year
Outlets at the End of the Year
Net Change
Franchised
2018
16
22
+6
2019
22
26
+4
2020
26
44
+18
Company-Owned
2018
3
3
+0
2019
3
5
+2
2020
5
5
+0
Total Outlets
2018
19
25
+0
2019
25
31
+6
2020
31
51
+20
In the chart above it shows it's net positive where the outlets are increasing every year and none of them are going out of business. 
There are significantly more franchised outlets such as in 2020 there are 44 franchised outlets and only five company-owned outlets. This shows that Wahlburgers focuses their attention on growing their franchise outlets rather than the company-owned.
 This is good to hear where they are looking for franchise owners and are willing to put their money and effort into them. Also, the franchised outlets are increasing every year and in 2020 they opened 18 additional outlets. This could mean they will increase that number for 2021 and the years after.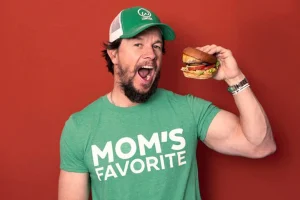 Wahlburgers' LLC's Income statement

One of the major financial statements focused on a business's revenues and expenses in a particular period. It is also known as the profit and loss statement. The income statement includes the gross profit, earnings before tax, and net profit.Tax Returns: The forms a business…
WAHLBURGERS FRANCHISING LLC STATEMENT OF OPERATIONS FOR THE YEAR ENDED JANUARY 3, 2021
| Franchise revenues: |   |
| --- | --- |
| Area development and franchise fees | $1,035,000 |
| RoyaltiesFees paid by a franchisee to their franchisor in order to operate a franchise location. They are usually on a weekly or monthly basis. More and management/license fees | $2,577,444 |
| Advertising fees | $333,039 |
| Merchandise revenue | $7,923 |
| Food truck revenue | $52,983 |
| Other franchise income | $52,497 |
| Total revenues, net | $4,058,886 |
| Operating expenses: |   |
| Cost of sales | $31,324 |
| Salaries and wages | $2,879,181 |
| Other operating costs and expenses | $1,176,757 |
| General and administrative expenses | 1,542,982 |
| Total operating expenses | $5,630,244 |
| Other income/(expenses) |   |
| Settlement expense | $(294,233) |
| Net loss | $(1,865,591) |
In the income statement above the total revenue is around $4 million which is mostly from franchise, royalty, and advertising fees. The operating expenses are $5.6 million which is more than the revenue. Wahlburgers is losing money and they had a net loss of $1.8 million 2020.
Wahlburgers' Cashflow
STATEMENT OF OPERATIONS FOR THE YEAR ENDED JANUARY 3, 2021
Cash flows from operating activities:
 
Net loss
$(1,865,591)
Adjustments to reconcile net loss to net cash used by operating activities:
 
Depreciation

A reduction in the value of an asset over time, due to wear and tear.

and amortization
$66,849
Changes in operating assets and liabilities:
 
(Increase) decrease in:
 
Accounts receivable
$(241,290)
Due to affiliates
$1,528,026
Prepaid expenses and other assets
$(100)
Increase (decrease) in:
 
Accounts payable
$6,906
Accrued expenses
$227,979
Marketing fund liability
$(21,246)
Due to affiliates
$99,491
Deferred revenue
$(310,000)
Net cash used by operating activities
$(508,976)
Cash flows from financing activities:
 
Proceeds from forgivable loan
$500,939
Net cash provided by financing activities
$500,939
Net decrease in cash and cash equivalents
$(8,037)
Cash and cash equivalents, beginning of year
$199,507
Cash and cash equivalents, end of year
$191,470
Supplemental disclosures of cash flow

The net profit before taxes plus payments to the owner(s), interest, and depreciation of assets.

information
 
Cash paid during the year for:
 
Interest
$—
Income taxes
$—
The cash flow statement above it shows at the end of the year they have $191,470 of cash. Since they are losing money, the reason they have cash is from a loan and dues of affiliates. The loan is $500,939 and the dues of affiliates are $1.5 million which is most likely from people investing in the restaurant. 
Conclusion
From this information, Wahlburgers is a risky business venture and more research should be done before deciding on buying the franchise. None of the financials are provided for the franchised outlets and the statements that are provided of the whole business don't look promising. Wahlburgers is in debt which shows they don't have much longevity at the rate they are going. Keep in mind, Covid had a large impact on restaurants which could have caused them to lose money. None of the outlets went out of business which is positive which could mean the individual franchise restaurants are doing well. If Wahlburgers is a right fit, contact the owners and get more information on the franchise. 
Are you thinking about investing in the restaurant franchise, or interested in exploring more options? Check out Vetted Biz's website for listings of similar franchises in the Food and Beverage industry.