STEM Education FranchiseA franchise is when a business (franchisor) allows a party (franchisee) to acquire its know-how, procedures, processes, trademarks, intellectual property, use of its business model, brand and rights to sell its products and services. The franchisee signs a contract (franchise agreement) with the franchisor to acquire the franchise and generally has a territory granted to operate. What is a Franchise?… More Review with Stemtree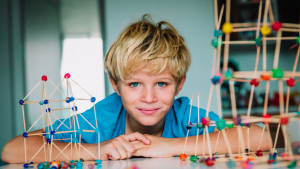 Patrick: Hey, this is Patrick Findaro, co-founder at Vetted Biz and Visa Franchise. Today, I'm very excited to welcome Dr. Bell, who's the founder of Stemtree based in my hometown of Vienna, Virginia. He founded Stemtree back in 2014, related to STEM education.
Originally from Morocco, he's obtained a PhD in computer science, and he's been in the education industry for well over 20 years.
Currently, there's about nine or so franchises open and operating, and another nine in various stages of development.
It's a very exciting opportunity for those that are interested in entering the science and technology education space, which is booming in the U.S.
Dr. Bell will go over some of the industry characteristics and what the opportunity is. He'll go through the investment costs, how much it costs to open a Stemtree franchise, what type of franchisees he's looking for, opportunities for growth, how they've done during the COVID pandemic, and all different types of ways to make revenue, to make money from operating a math, science, tech education franchise in the U.S. So again, this is Patrick Findaro, co-founder at Vetted Biz and Visa Franchise. We're here to help you find, vet, and buy a franchise or a business for sale.
Guest of honor Dr. Bell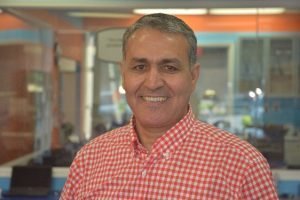 Today, I'm very excited to have Dr. Bell, who's the founder and CEO of
Stemtree
, a growing franchise in the science and technology education space in the United States, which you can invest as little as $100,000, including startup capital and everything. He'll go over the investment cost, the franchise cost to open up a
Stemtree
during his presentation.
Dr. Bell: Thank you, Patrick, for the invitation.
Patrick: Yeah, really appreciate it. And I think as I just mentioned, it'd be good to walk through your presentation, and then we can have it more conversational afterwards, where I have some questions for you that…frequent questions that we get from our clients at Visa Franchise and Vetted Biz. And then if we have people that are dialed in…
I see a bunch of people who are joining now, if you have any questions, just put it in the comment box, and we'll try to address it today as well.
Dr. Bell: Thank you.
Patrick: Perfect.
Dr. Bell: All right, shall I go ahead, then?
Patrick: Yeah, you can go ahead and share your screen, and I'll jump off. And you can just walk through the presentation and I'll jump back in for the questions.
Dr. Bell: Thank you so much, Patrick, for this invitation. Thanks for all the referrals you guys have given us and for the signup we've got with you. You guys are doing a great, great job. And the people who sign up are very, very happy with your services.
Patrick: That's great to hear.
Dr. Bell: Yeah, you're welcome. Let me go ahead and share my screen.
Today's significance of the children's education business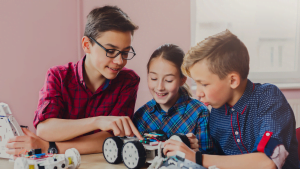 Dr. Bell: All right. All right. Well, thank you so much, Patrick. Thanks, everyone, for attending this presentation, for your interestA payment from a borrower or deposit-taking financial institution to a lender or depositor of an amount above repayment of the principal sum, at a particular rate. In Vetted Biz, it is typically the additional rate of a loan a business buyer would pay off over time to borrow in purchasing a business…. in our franchising business. My name is Abdelghani Bellaachia, known better as Dr. Bell. I'm the founder and CEO of Stemtree.
So if you're here today, you probably understand the interest and the need of what we have of this kind of business in today's market.
Children education business is one of the fastest growing businesses today. There is so much need for this business in the market.
We are here to serve working parents, we are here to inspire kids, and we are here to serve our communities.
And we have developed a very unique curriculum that serves our students and of course create a profitableWhen the earnings in a given period of time is more than the expenses in a business…. business for you as a potential franchisee.
I'd like to summarize a little bit and give you some basic information about Stemtree.
A brief overview of Stemtree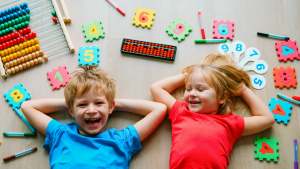 So, Stemtree is a K to 12 science and engineering before and after-school programs. We're not a school, we're not a daycare, we're not a preschool where you may need so much and may need a higher investment, a lot of certifications. So, we are a before and after-school program. We do require brick and mortar operation.
However, as a franchisee, you can combine a home-based version of the…to the business, and I will talk about that in more detail in my next slides.
Reasons to choose us as a franchise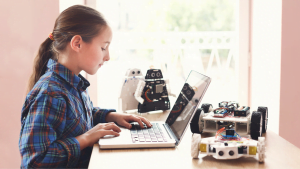 As a franchisee, you can be a very active owner or you can be semi-absentee to a complete, you know, absentee owner. And you can also, you know, own more than just one location, so the business is scalable. I will share with you my experience as a founder.
We'll also talk about the different revenue streams that can be generated by Stemtree and by our business model. I will share with you the curriculum that we have developed in the four different areas, science, coding, robotics, and electricity and electronics. I'll also share with you the educational model that we have adopted at Stemtree that personalize the instructions for every kid in each one of our programs.
I'll share with you the 30 requirements, and of course talk about the different revenues, talk about the support channels that we offer our franchisees.
Stemtree's recognition in the news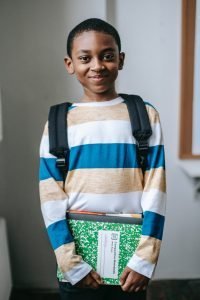 So, a few recognitions about Stemtree in the news… First of all, we're located in the north…our HQ location, the headquarter location, is located in Northern Virginia, in the DC area close to Washington, DC, an area where it is well known for higher education, you know, standards, if you want, a lot of educated families. And we are very blessed to be recognized by those parents as the best summer camp to go to five years in a row.
That by itself speaks very highly about, one, our curriculum model, curriculum, two, our education model, and the quality of service we serve our parents. As of last week, one of our locations in the Richmond area, Midlothian, was also recognized as the much loved STEM programs in that area.
Again, some of this recognition is based on programs in the whole Washington, DC area, and some of the recognition in local newspapers. As a founder, I have spent all my life in STEM. I've been in STEM education almost since, you know, I do remember, from high school, probably. I have a bachelor's and a master's degree in electrical engineering and computer science.
I was lucky to get a Fulbright scholarship, and so I'm a Fulbright scholar, that allows me to, you know, get another master's degree and a PhD in computer science, being in education for over 25 years. And I was also CTO of a software engineering company in Northern, Virginia, I had my own IT consulting firm.
What are the requirements to open a Stemtree franchise?
You can see that Stemtree is the little I know…you know what I mean, I try to put everything together at Stemtree and put all my 25-plus years of experience in STEM to create a very unique business model and a curriculum for Stemtree.
As I said, one of the requirements is to have a brick and mortar operation, and we will definitely work together with you to identify exactly where you would like to open your location. And we do require a retail space, 1600 to 2000 square feet, and we, in one-on-one conversation with our franchisees, we will talk about why that size, why, you know what I mean, why a brick and mortar operation, that matters. We will help you find the location if you don't have a commercial real estate agent, definitely we will help you negotiate the lease, lease negotiations…