Notable Playa Bowls Investors:
 In a 60/40 split, Playa Bowls co-founders Rob Giuliani and Abby Taylor received a majority investment from Tamarix Equity Partners and Pacific General Holdings. Giuliani will remain in his position as CEO and Taylor will remain as chief marketing officer.
With this partnership, Playa Bowls is in the process of hiring key people to help grow the brand's footprint on the West Coast and hope to have 500 total stores by 2024
How Much is a Playa Bowls Franchise?
Playa Bowls Restaurant Franchise Fee
$35,000
The initial license fee for a Playa Bowls franchise is $35,000. This is the upfront fee that must be paid when opening a Playa Bowls franchise.
If you qualify to develop and operate multiple Playa Bowls Restaurants, then you will pay to Playa Bowls a development fee equal to 100% of the initial franchise fee for the first Restaurant to be developed, plus 50% of the initial franchise fee for each additional Restaurant you commit to develop under the Multi-Unit Development Agreement.
Playa Bowls Franchise Cost
The estimated total investment necessary to begin operation of a Playa Bowls restaurant ranges from $168,675 – $435,058.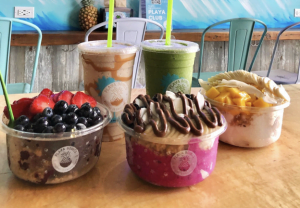 Additional Cost Breakdown
The following costs are part of the upfront costs included in the initial investmentThe amount of funds necessary to begin operations of a business or franchise including the first three months of operation.. Many of these are one-time fees that are needed to launch the franchise.
Additional Cost Breakdown
Rent – 3 Months
$7,500 – $25,000
Lease Security Deposit
$2,500 – $8,333
Utility Security Deposit
$0 – $1,500
Design & Architect Fees
$4,500 – $10,000
Leasehold Improvements
$50,000 – $175,000
Signage
$2,000 – $12,000
Equipment, Furniture and Fixtures
$35,000 – $75,000
Point of Sale & Computer Equipment
$1,300 – $2,600
Business Licenses & Permits
$2,000 – $4,000
Professional Fees
$1,000 – $3,000
Insurance
$1,875 – $2,625
Initial Inventory

The value of the total finished and unfinished goods and materials the business holds for future sale.

$10,000 – $30,000
Training Expenses
$1,000 – $6,000
Additional Funds – 3 Months
$10,000 – $40,000
Total
$168,675 – $435,058
Ongoing Costs and Fees
Royalty Fee: 6% of Gross SalesThe total amount in dollars made in the business before expenses are deducted. See also Gross Revenue. Paid Monthly
Brand Development Fee: 1% of Gross Sales Monthly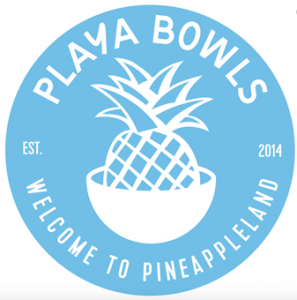 How Much Do Franchise Owners Make?
Playa Bowls Franchise Sales Figures
Playa Bowls does not make any representations about a franchisee's future financial performance or the past financial performance of company-owned or affiliate-owned or franchised outlets. The company also does not  authorize employees or representatives to make any such representations either orally or in writing. If you are purchasing an existing outlet, however, Playa Bowl may provide you with the actual records of that outlet.
However, using the Franchisor income statementOne of the major financial statements focused on a business's revenues and expenses in a particular period. It is also known as the profit and loss statement. The income statement includes the gross profit, earnings before tax, and net profit.Tax Returns: The forms a business… we can deduce from look at the income statement line item "Franchise Revenue":
Currently Playa Bowls has a Royalty Fee of: 6% of Gross Sales and 1% of gross sales for the brand development fee.
In 2020, the franchisor, Playa Bowl, had franchise revenues of $2.9 million, therefore we know this is 6% of the total franchise sales of about 73 franchise locations.
Estimated Total Playa Bowls Franchise Sales: $48.6 million
Estimated Average Playa Bowls Franchise Sales: $666,000
This is just an estimated sales based on the franchisor's income statement and can vary greatly depending on the length that the particular franchise location has been open.