Nail Shop Industry Stats
Nail salons are given the NAICS code 812113 by the U.S. Census Bureau, which comprises "establishments engaged in providing nail care services, such as manicures, pedicures, and nail extensions."
Nail shops come in a variety of sizes and types, ranging from large, upscale full-service salons where appointments are encouraged, to busy walk-in salons with rows of technicians. They include specialty salons that focus on particular types of nail services, such as "green" services, men's services, nail art, or artificial nails.
Many nail salons stick to the basic services, such as manicures, pedicures, polish changes, acrylics, wraps, and basic nail art. Some salons will employ one or two nail techs or manicurists while some may employ several. Many salons combine retail salesThe total amount in dollars made in the business before expenses are deducted. See also Gross Revenue…. of nail and other beauty-related products with nail services to increase income and provide products their customers use.
Still other salons provide additional services beyond nail services. These services most often include traditional spa services, such as waxing, facials, and massage. Some even include more unusual services like ear piercing, microdermabrasion, tanning, and permanent makeup.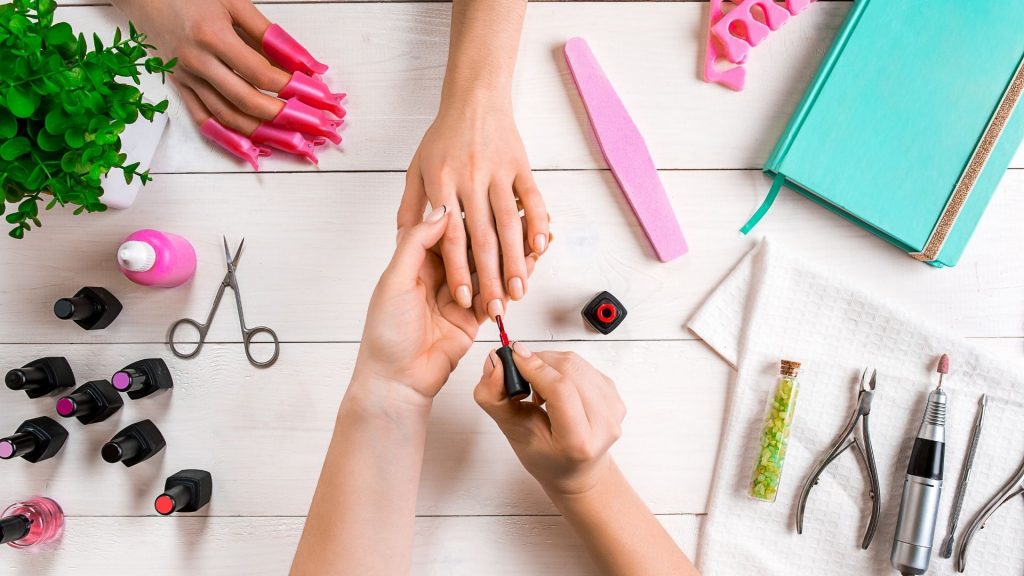 Nail Salon For Sale Challenges
"Because it is predominantly an Asian women sector, you have these racialized and gendered stereotypes of Asian women with small, nimble hands," she said. "As well as the stereotypes of these are sweatshops and it's dirty and cheap and low-wage." 
Ironically, Asian immigrant salon workers were the ones that democratized the nail salon industry in the 1980s. They changed nail salons from luxury spas to discount walk-in businesses, making nail treatments accessible to millions of American women.
But making this popular service affordable came at the cost of their own health and financial security. Census data reveals an estimated 80% of nail salon workers are low-wage earners, which is more than double the national rate of 33%. 
The nail industry's workforce is roughly 81% female and 79% foreign-born. Further, the report shows that 74% of foreign-born workers are from Vietnam.
Health and safety have also long been an issue in nail salons, but they're even more pronounced amid the spread of the coronavirus. Research shows that nail salon workers face a higher risk of cancer, pregnancy complications and respiratory issues. 
In February 2020, 80 percent of nail salon workers stated that they had experienced wage theft in the industry. Many workers are also exposed to workplace hazards like toxic dust and fumes that can cause cancer, respiratory issues, skin damage, impact fertility and fetal development and other issues.
Based on a February 2021 survey of 645 nail salon workers, 29% said they had tested positive for COVID and an additional 9% said that they believe they had the virus but were unable to get a test. Compared to positivity rates for the general U.S. population, (the New York Times reported that about 7.6% of the U.S. population had tested positive for COVID by February 2021), rates for nail salon workers are much higher.
A survey of more than 1,000 nail salon workers in the spring and summer of 2020 revealed that 80% of workers did not qualify for aid from the government, such as Unemployment Insurance or the 2020 federal stimulus checks, due to immigration status.
Effects of the Pandemic
 The Covid-19 pandemic devastated many personal care industries that rely on the face to face delivery of their services. Nail salons were no exception. It can't be done virtually. It has been a huge challenge, just trying to reopen and following all CDC guidelines. Last year, salons could only have one customer at a time, and this was difficult for customers to understand and accept.
Many nail salon owners said business had fallen to 40-50% of what it was before the pandemic hit. In order to follow health protocols, they've had to cut back on staff, reduce their number of clients and spend more on expensive protective gear.  As a result, nail salon technicians and owners are part of groups that have been the most financially hard-hit by the pandemic. Job losses have disproportionately affected women of color, especially low-wage workers like nail salon technicians.
The cost of expensive protective equipment like table and face shields and cleaning supplies have added to the burden of reopening. CDC guidelines require nail salons to disinfect all high-touch surfaces and to use fresh disposable gloves and smocks after every customer.
These increased costs and a continued drop in profits have business owners knowing that they have a tough road ahead. These worries have led salon owners to spend a significant portion of their time applying for COVID-19-related bank and federal loans.
Unfortunately, for some Vietnamese workers and owners in the nail salon industry, language and information barriers can limit their access to financial support. Fortunately, the Vietnamese community is close-knit with a strong network for communication, which has helped to navigate the pandemic. 
In some salons, none of their nail techs have been willing to come back to work due to health and safety concerns. It has meant the death of these mom-and-pop businesses.
One result of the pandemic is that nail brands are reporting soaring product sales that reveal an increased interestA payment from a borrower or deposit-taking financial institution to a lender or depositor of an amount above repayment of the principal sum, at a particular rate. In Vetted Biz, it is typically the additional rate of a loan a business buyer would pay off over time to borrow in purchasing a business…. in doing one's own nails at home. Technicians with loyal customers and reliable transportation are offering house calls in droves. Some clients were willing to pay the house call price. Nail techs had a minimum of $75, and they may take only one client every other day.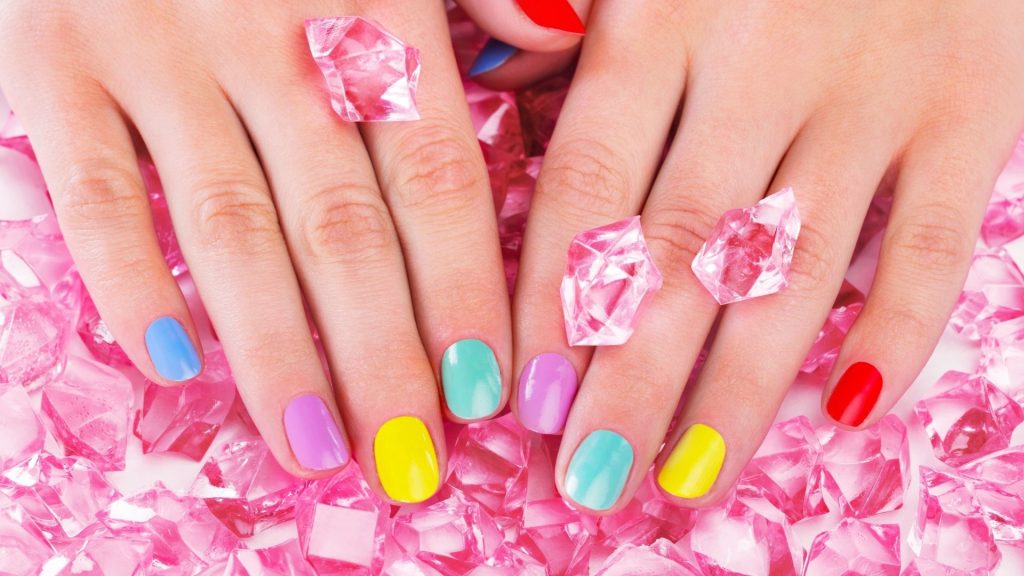 Nail Salon For Sale Opportunities
There appears to be some disagreement over the number of physical nail salons that operate in the United States. Nails Magazine research over the past several years shows that in 2016 there were 69,738 nail salons, but this number is suspect. The magazine today reports that its staff from 2016 is gone and they could not provide clarity on just how this estimate was derived.
Census data finds that there were 24,931 nail salons in operation in 2017. This may be somewhat conservative, taking into account that not all establishments are incorporated. However, this is a major difference from the 69,738 figure by Nails Magazine.
The Census Survey, Marketdata believes, is one of the most accurate and reliable information sources around. It's also the most comprehensive, with a sample much larger than trade associations or magazines using member or subscriber lists. In addition, these businesses are required by law to fill out the survey. As such, we believe it is the superior sourceBased on Business Listings, Vetted Biz requires Businesses for Sale to share financial information on sales and earnings through credible sources, including but not limited to Tax Returns, Accounting Software, Point of Sale Software, etc…. for accurate industry data.
There is another reason why we believe that the Nails Magazine figure of 69,738 nail salons is not accurate. The Census Bureau reported that industry receipts in 2017 were $6.23 billion. If there were 69,738 nail salons operating at that time, then the average yearly receipts per facility would have been only $89,463. This doesn't make sense. At that level of gross revenues, with an owner and several nail techs and a receptionist, it would not be worth it to be in business.
In fact, The Census Bureau survey in 2017 reported average annual receipts per nail salon of $250,254, which makes more sense. And, the 2019 payroll data from the County Business Patterns survey show that receipts in 2019 were estimated at $8.04 billion, with 27,963 facilities operating. This comes out to $287,519 per nail salon. This figure also makes more sense, and is far higher than $89,463.
Therefore, we can only conclude that the 2016 Nails Magazine figure of 69,738 salons was far too high and is not accurate.
Another survey, within the scope of the Census Bureau, is County Business Patterns (CBP), which is an annual survey that tracks payrolls. The latest data from CBP is from 2019.