Published on
23 Sep 2023
●
Time
6 min read
●
Last update by
19 Oct 2023
Jersey Mike's vs Subway: Choosing the Right Franchise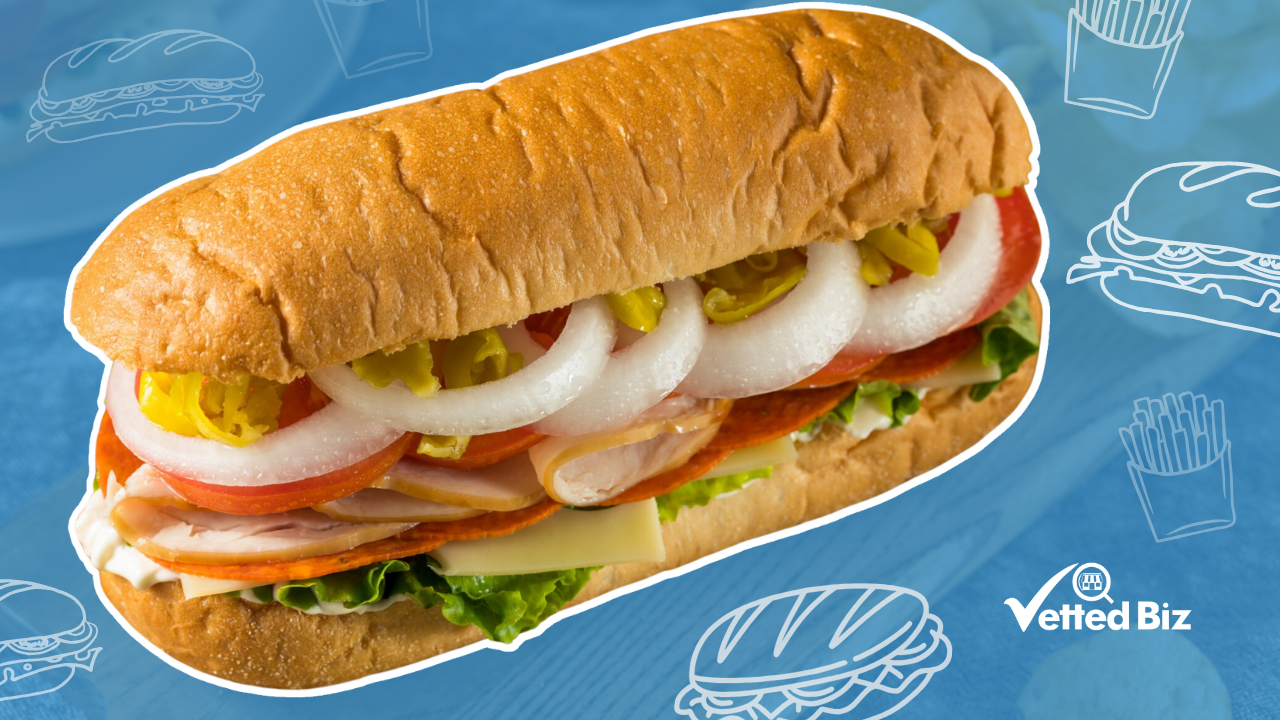 When it comes to submarine sandwiches, two names dominate the fast-food landscape: Jersey Mike's vs Subway. These establishments boast rich histories and expansive networks of franchises across the United States. In this article, we will delve into the origins, growth trajectories, and financial aspects of both Jersey Mike's and Subway franchises, providing prospective franchisees with a detailed comparison to aid in their decision-making process. So, if you are interested in these sandwich chains, this blog is for you!
Jersey Mike's vs Subway – Jersey Mikes Franchise Overview
In the quaint town of Point Pleasant, New Jersey, in 1956, a high school student named Mike embarked on a culinary journey that would eventually lead to the birth of Jersey Mike's Subs. His modest sandwich store, initially named Mike's Subs, served as the genesis of this beloved brand. However, in the 1970s, the store underwent a transformation when Mike sold it to a family friend named John, who subsequently renamed it Jersey Mike's Subs.
The turning point for Jersey Mike's came in 1975, when 17-year-old Peter Cancro seized the opportunity to acquire the franchise. Since then, Jersey Mike's has experienced meteoric growth, boasting a network of over 2,000 locations nationwide. The brand has garnered a reputation for its commitment to premium ingredients, freshly baked bread, and the quintessential submarine sandwich experience.
Jersey Mike's vs Subway – Subway Franchise Overview
Subway, a global behemoth in the sandwich industry, traces its roots back to August 1965. Founded by Fred DeLuca and Dr. Peter Buck, the company received its initial financial boost from a $1,000 loan extended by Dr. Buck. The inaugural location, situated in Bridgeport, Connecticut, was originally christened "Pete's Super Submarines" before adopting the more streamlined moniker of "Subway" in 1968.
The founders' vision was clear: to provide on-the-go consumers with convenient access to fresh, affordable, and health-conscious food options. Subway's menu showcases a diverse range of sandwiches, salads, and sides, all prepared with the freshest ingredients and offering extensive customization possibilities.
Sub Sandwich: How much is a Jersey Mike's franchise?
Starting a Jersey Mike's franchise requires an investment ranging from $214,000 to $1.35 million, with a midpoint of approximately $783,515. Prospective franchisees are expected to have a minimum liquid capital of $100,000. This investment covers various expenses, including franchise fees, equipment, and initial supplies.
Financial Analysis: How much is a Subway franchise?
Subway franchises come with their own financial considerations. According to our Franchise Comparison Tool, Subway requires an investment ranging from $116,000 to $263,000, making it a potentially more affordable option for prospective franchisees.
Is Subway the largest franchise in the world?
Subway's influence extends far beyond American borders, with nearly 44,000 locations spanning over 100 countries. This extensive global presence firmly establishes Subway as one of the largest and most recognizable fast-food chains on the planet.
What sandwich restaurant has the most franchise units?
In terms of sheer numbers, Subway emerges as the undisputed leader, with over 20,576 franchised units in the United States alone. Jersey Mike's, while still boasting a commendable 2,361 franchised units, is overshadowed by Subway's colossal network.
Subway vs Jersey Mike's – Advantages of Owning a Franchise at Jersey Mike's Subs
Jersey Mike's Subs places a strong emphasis on quality, a point of pride for its franchisees. The sandwiches are crafted with delectable ingredients like red wine vinegar and a distinctive olive oil blend, complemented by freshly baked bread, house-cooked roast beef, in-house cut meats and cheese, and locally sourced produce when possible. The streamlined menu allows franchisees to focus on daily preparation of fresh, mouthwatering sub sandwiches. In comparison to similar establishments, Jersey Mike's typically requires less equipment. Moreover, the franchise's manageable staff and location sizes contribute to a relatively straightforward management experience.
Sandwich Franchises: How much can you make with a Jersey Mike's franchise?
In 2022, the average Jersey Mike's Subs franchise demonstrated a commendable performance, generating an impressive $1,113,000 in sales per year. This figure represents the median sales of franchises across the network, indicating a consistent level of success within the brand. This robust Average Unit Volume underscores the viability and profitability of investing in a Jersey Mike's franchise, providing potential franchisees with a promising outlook for their entrepreneurial endeavors.
Sandwich Restaurant Chains: Alternatives to Subway vs Jersey Mike's
One of the alternatives is Firehouse Subs. According to our franchise comparison tool, Firehouse Subs operates as a quick service restaurant franchise, boasting a substantial network of over 1,187 locations. Of these, an impressive 1,149 function as franchises, highlighting its appeal to potential investors. For those considering involvement, the investment spectrum ranges from $200,000 to $1.01 million, with a median investment point estimated at $606,616. This comprises a $20,000 franchise fee, alongside a 6% royalty fee and a 5% marketing fee. These financial details provide valuable insights for prospective franchisees evaluating Firehouse Subs as a business opportunity.
Explore these top five advantages of venturing into franchise ownership:
Guided path with robust support.
Established brand recognition.
High likelihood of success.
Procurement advantages.
Profitability potential.
Drawbacks of Being a Franchise Owner at Jersey Mike's Subs
Conversely, Jersey Mike's Subs demands more extensive training compared to some other franchises. While this entails added effort and structure, it's not necessarily a drawback, but rather an aspect that requires dedication.
Which sub chain makes the most money?
In the battle for revenue, Subway claims the crown. With its expansive global footprint and a substantial number of franchises, Subway continues to reign as a financial powerhouse in the fast-food industry.
On the other hand, Subway's global reach and extensive menu options offer a different value proposition. Their vision of providing accessible, health-conscious options to a diverse customer base has propelled them to the forefront of the fast-food industry. With a presence in over 100 countries, Subway has become a recognizable symbol of convenience and choice for consumers worldwide.
Conclusion
Ultimately, the decision between Jersey Mike's and Subway hinges on a prospective franchisee's priorities and goals. Those seeking a strong local presence and a focus on quality may find Jersey Mike's to be the ideal fit. Conversely, entrepreneurs looking for a broader, global reach and a diverse menu offering may gravitate towards Subway. Both franchises offer distinct opportunities for success in the fast-food industry, ensuring that regardless of the choice made, franchisees can embark on a journey of providing delicious sandwiches to a hungry clientele.