You have probably heard of Burger King, one of the biggest fast-food companies in the world. They mainly offer a wide variety of burgers and fries. Did you know it is a franchise? Yes, Burger King is a franchise with over 18,000 locations worldwide, of which about 7,000 are in the U.S. alone. Burger King Corporation is an Inc founded in 1954 in Florida and is based in Miami. It is an indirect subsidiary of Burger King Worldwide, located in Delaware. 
Competitors of Burger King include other franchises in the fast-food industry such as McDonald's, Subway, KFC, and other Burger Kings nearby. We will analyze if the initial cost is worth the potential returns.
How much is a Burger King Franchise?
The standard fee for a 20-year term Burger King franchise is $50,000. The upfront fee must be paid before opening the restaurant. Prices can vary depending on the length of the property control, with the minimum being $15,000. On top of the initial fee, Burger King also has an application fee of $250 per applicant and $5,000 for Entity Ownership. If you were to operate multiple restaurants, a fee of $50,000 is due for every additional unit.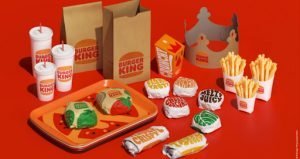 Burger King franchise cost:
The estimated total investment needed for beginning operation is between $1,877,600 and $3,398,600. That is, if you decide to go the traditional route.
However, with Burger King you can also opt for setting up your location inside another commerce (like a supermarket or a gas station), and can also co-brand to reduce costs. They call these non-traditional stores.
By doing this, the initial investmentThe amount of funds necessary to begin operations of a business or franchise including the first three months of operation. is reduced to a rough estimate of $220,000 – $1,450,000.
For the sake of simplicity, we will focus on traditional locations.
Additional Cost Breakdown
Additional Cost Breakdown
Type of Expenditure
Freestanding Estimated Range
Method of Payment
When Due
To Whom Payment is To Be Made
Low
High
Franchise Fee
50,000
50,000
lump sum
execution
BKC
Travel and Living Expenses While Training
0
25,000
as arranged
as incurred
vendor
Real Property / Occupancy Charge
400,000
850,000
as arranged
as incurred
lessor/vendor
Civil & Architectural Drawings / Professional Fees
20,000
60,000
as arranged
as incurred
vendor
Zoning Expenses
5,000
25,000
as arranged
as incurred
vendor
Improvements / Construction
900,000
1,200,000
as arranged
as incurred
contractor
Landscaping
25,000
60,000
as arranged
as incurred
lessor
Equipment
199,600
294,000
as arranged
as incurred
vendor
Décor Package
45,000
95,000
as arranged
as incurred
vendor
Signage & Drive Thru
66,000
166,000
as arranged
as incurred
vendor
Pre-Opening Wages
57,000
61,000
as arranged
as incurred
employees
Opening Inventory

The value of the total finished and unfinished goods and materials the business holds for future sale.

6,000
12,000
as arranged
as incurred
vendor
Cash, Inventory Control and Order Taking System
35,000
110,000
as arranged
as incurred
vendor
Insurance
14,000
25,000
as arranged
as incurred
broker
Working Capital / Additional Funds
45,000
90,000
Business Licenses, Utility Deposits, Lease Deposits and Payments
10,000
30,000
as arranged
as incurred
city, utility, company, lessor
2- Story Interior Playground
0
245,000
as arranged
as incurred
vendor
Ongoing Costs and Fees:
Royalty fee: 4.5% of Monthly Gross SalesThe total amount in dollars made in the business before expenses are deducted. See also Gross Revenue.
Advertising: 4% Monthly Gross Sales
These fees are standard for most franchises in the food and beverage industry.
What do you need to open a Burger King Franchise?
Burger King Corporation is continuously looking for multi-unit operators that are committed to providing an excellent guest experience.
The approval process for a Burger King franchise includes:
Submission of franchise application.

Verification of net worth

Value of all the non-financial and financial assets of a business buyer. There is usually a minimum net worth requirement to qualify as a franchisee and for bank financing.

and liquid assets through a CPA opinion letter.

Submission of a business plan containing planned organization structure, operations plan, marketing, growth and acquisition plan.
How much do Burger King franchise owners make?
Annual Sales Level-Range
Traditional
Non-Traditional
Consolidated
Company-owned
Franchisee-Owned
Franchisee-Owned
Above $1.9M
13.0%
2.0%
13.1%
5.2%
$1.7M – $1.9M
8.9%
8.2%
8.9%
3.1%
$1.5M – $1.7M
14.3%
16.3%
14.2%
4.4%
$1.3M – $1.5M
18.8%
22.4%
18.8%
10.3%
$1.1M – $1.3M
20.4%
16.3%
20.4%
14.6%
$0.9M – $1.1M
15.5%
22.4%
15.4%
19.3%
$0.7M – $0.9M
7.0%
10.2%
7.0%
16.7%
Below $0.7M
2.2%
2.0%
2.2%
26.3%
Total
6063
49
6014
574
Mean Average Sales
1,413,592
1,288,822
1,414,609
1,021,166
#/% Meeting or Exceeding Mean Average Sales
2,667 / 44%
26 / 53 %
2,641 / 44%
261 / 45%
Median Sales
1,350,766
1,298,298
1,351,146
947,585
High Annual Sales
4,791,985
1,910,878
4,791,985
3,901,264
2020 Burger King Median Franchise Sales: $1,351,000
The highest-earning franchise made around $4.8 million in revenue whereas the lowest-earning franchise made less than $200,000. These numbers indicate that potential earningsTotal earnings received by a business based on the U.S. Income Tax Return. The financial numbers of these earnings depend on the type of business, but can include income, guaranteed payments, compensation, interest, depreciation, elective deferrals, and contributions.For further details on how to calculate earnings… can vary significantly and it depends on how well the business is run, the location, and other factors. 
We can estimate that based on a net revenue of $1,351,000 and a profit margin of 13%, the average Burger King franchise compensation is $175,630 per year.
Based on a midpoint investment of $2,638,100 with estimated profits of $175,630, it will take about 15 years to recoup the initial investment in a Burger King franchise. Keep in mind that these are just estimates, and your profit will ultimately depend on different factors like what kind of location you pick and how well you run your business.
Is Burger King Franchise Profit Worth the Franchise Cost?
After five years in the business, when you go to sell your franchise based on the median multiple of .34 and net sales average from 2019 of $1,351,000 it would sell for about $459,340. This is considerably lower than the average initial investment of $2,638,100.
Moreover, on average, you will be able to make a profit by selling your franchise iif you own multiple locations, as the median multiple for stores selling more than $5 million is .86. 
If you had 10 Burger King franchises this would be about $13,510,000 in net sales.
Therefore, selling your multi-unit franchise would amount to $11,618,600. Assuming that every additional location has the same initial investment of $2,638,100, selling would only earn you about 44% of your initial investment.
Most Burger King and quick service restaurants franchisees are not making their money from the franchise itself. Rather from real estate!
Franchisees that own the real estate rather than leasing it have the opportunity to sell the real estate along with the franchise which allows for much greater profit than the sell of the restaurant business alone. 
Now let's take a look at one of the largest Burger King franchisees to see how they make money.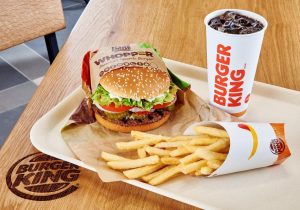 Carrols Restaurant Group
Carrols Restaurant Group is a restaurant franchise corporation that is also the largest Burger King franchisee in the world, and according to their website, they currently own and operate over 1,000 restaurants under the Burger King and Popeye brand names. At the same time, Carrols Restaurant Group is a publicly traded company, meaning that it is listed on the stock market under the ticker symbol $TAST.
As an individual investor, on the surface it may seem as if you do not have a lot in common with large corporations like Carrols Restaurant Group. But looking at this franchisee's financials can provide valuable insight into the success of the franchisor in the industry, as well as projected revenues, costs, and profits. Keep reading to find an in depth analysis of Carrols Restaurant Group and what their stake in Burger King means for interested investors.