British Swim School (BSS) Franchise

A franchise is when a business (franchisor) allows a party (franchisee) to acquire its know-how, procedures, processes, trademarks, intellectual property, use of its business model, brand and rights to sell its products and services. The franchisee signs a contract (franchise agreement) with the franchisor to acquire the franchise and generally has a territory granted to operate….

Review (2018) 
Franchise Background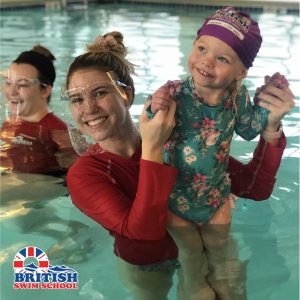 British Swim School is the leader in "Learn to Swim" programs. It was revolutionary in developing a survival program that enables the very young to survive an accident in water. It's gentle fun program makes it the nations leader and preferred choice for all parents
The business offers kids swim programs with the focus on them having a strong learning of how to survive if they accidently fall into a swimming pool. Additionally, BSS offers a variety of swimming programs for kids of all ages
The business model, with low investment and even lower overheads make it a highly profitableWhen the earnings in a given period of time is more than the expenses in a business…., quick starting and fast break even business. Equally attractive is the fact that the  franchise owners have no build out costs. They contract with pools in Fitness Centers, Schools, Hotels, Sports clubs etc., bringing revenue to the host for an under utilized loss leader facility. It is a great win/win situation
Franchise owners purchase a demographic area in which there are 20,000-25,000 children under the age of 9, in a medium to high-income bracket. Within those parameters they are encouraged to open as many locations as they can find. Their top franchisee has 13 locations within one area. Her company teaches over 1200 children per week year round and will gross $1.2 million this year.
Management Team
British Swim School ("BSS") was first created by the founder, Rita Goldberg, in 1994. From 1994, to the present day Rita has continued to develop, improve, and fine-tune her methods into a gradual, engaging, and gentle program. In 2011, Rita decided to expand her business on a national scale and began the process of selecting like-minded entrepreneurs to open their own British Swim School franchise businesses in their local markets
As the British Swim School business model has continued to evolve, Rita realized that the process of building a pool for each individual franchise owner was overly complicated, stressful, and expensive. After research, it became apparent that there is an abundance of commercial pools that were 'empty' for a majority of the day
Rita has since spent her time to focusing on developing partnerships with national fitness clubs and a variety of other venues with pools. Now, British Swim School is capitalizing on a business model that allows for them to own multiple locations with minimal investment and low overhead
Franchise Health and Beauty Industry Analysis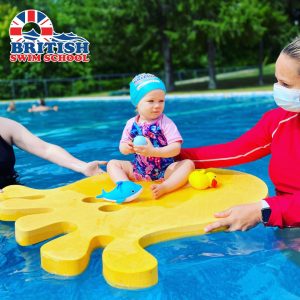 Franchise Strengths 
-Very low investment level
-Operationally simple, easy to learn
-Franchisor provides training and support with attaining pools partners and hiring / training of pool staff
-Low costs – most costs incurred only happen during a program lesson
-Necessary in all regions of the U.S.
Franchise Weaknesses
-Market is not very knowledgeable of the brand and offerings
-Hard to distinguish against similar offerings unless the parents do their research / are educated on the unique programs that are offered
-Relatively high royalty rate
Health and Beauty Franchise Opportunities 
-Ability to adapt and grow with an emerging franchisor in an under-penetrated market
-Large opportunity – $5 billion a year swim instruction industry
-Territories available all over the U.S.
-Solves a problem that is not going to go away – in the U.S. the leading cause of death for children four years old and younger is drowning
Threats in the Health and Beauty Franchise Market
-Profitability can be negatively impacted by proximity of competitors
-Due to the pool lease model partner pools could try to block out the BSS or only permit their swim program offerings
Estimated Initial Investment 
According to Item 7 of BSS 2016 FDD
Of the 34 BSS locations in operation as of December 31, 2015, 20 were in operation during the entire Reporting Period. The breakdown of the stores is as follows: 1 affiliate-owned BSS Business, 17 franchised BSS Businesses, and 2 BSS Businesses that were sold by the affiliate to franchisees
British Swim School 2016 FDD Disclosure: "This Item 19 presents information about the Gross Revenues realized by certain British Swim

School Businesses during the period from January 1, 2015 until December 31, 2015 ("Reporting Period"). We have provided this information to help you make a more informed decision. You should not use this information as an indication of how your specific British Swim School Business may perform. The success of your British Swim School Business will depend largely on your individual abilities and your market. You should conduct your own independent research and due diligenceVetted Biz goes through a vetting process and evaluation of all businesses featured on our website to make sure they comply with the Vetted Biz standard and are reliable business opportunities for future small business owners…. to assist you in preparing your own projections.."
According to Item 19 of British Swim School 2016 FDD