SourceBased on Business Listings, Vetted Biz requires Businesses for Sale to share financial information on sales and earnings through credible sources, including but not limited to Tax Returns, Accounting Software, Point of Sale Software, etc….: 2020 Bloomin' Blinds FranchiseA franchise is when a business (franchisor) allows a party (franchisee) to acquire its know-how, procedures, processes, trademarks, intellectual property, use of its business model, brand and rights to sell its products and services. The franchisee signs a contract (franchise agreement) with the franchisor to acquire the franchise and generally has a territory granted to operate. What is a Franchise?… More Disclosure Document (FDD)
What is Bloomin' Blinds?
Bloomin' Blinds sells, installs and repairs window blinds, shades and shutters. The company targets primarily residential customers as their main revenue driver.
Kelsey Stuart is the Chief Executive Officer. He has been the CEO of Bloomin' Blinds in Lewisville, Texas since June 2002. He ran the company as a family-owned business and in 2014 he decided to start franchising his business model.
There are currently 51 franchisees across the United States. Eleven of these franchisees own multiple territories, while the rest own single territories.
Initial Franchise Fee
$40,000*
*There is a discount of up to $7,500 for qualified veterans*
If you purchase an additional territory it costs $10,000 less than the then-current initial franchise fee.
Example:
Territory 1 Initial Fee: $40,000
Territory 2 Initial Fee: $30,000
Financing Option Available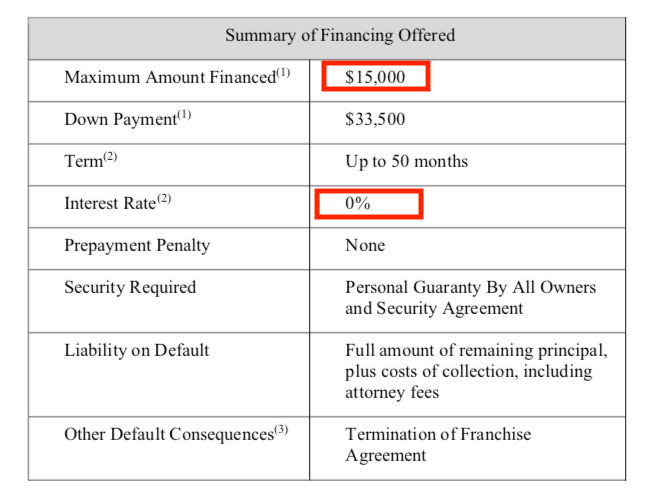 Bloomin' Blinds Franchise Cost
The total investment necessary to begin operation of a Bloomin' Blinds franchise is $38,495 to $117,425.
Your franchise agreement will specify a territory, which will have a population of approximately 250,000 to 350,000 people.
Additional Cost Breakdown:
Below is a list of the costs that factor in the range of startup costs from $38,495 to $117,425.
Initial Franchise Fee: $25,000 – $40,000
Start-Up Expense Fee: $0 – $8,500
Market Introduction Program: $0 – $1,000
Furniture, Fixtures, Equipment: $0 – $500
Computer Systems: $195 – $1,5000
Insurance: $300 – $3,000
Vehicle: $700 – $35,000
Vehicle Signage: $0 – $2,200
Office Expenses: $1,000 – $2,000
Inventory

The value of the total finished and unfinished goods and materials the business holds for future sale….

: $0
Licenses and Permits: $200 – $500
Professional Fees (Lawyers, Accountants): $400 – $1,500
Uniforms: $0 -$225
Travel & Meals for initial training: $700 – $1,500
Additional Funds (for first 3 months): $10,000 – $20,000 
Ongoing Franchise Costs and Fees:
Royalty: 6% of your Gross Revenue monthly (except that the royalty fee for salesThe total amount in dollars made in the business before expenses are deducted. See also Gross Revenue…. of plantation shutters is 3%) *
*Maximum of $6,000 per month per territory; after year 1, minimum of $500 per month*
Local Advertising & Marketing Payment
Local Advertising Requirement: 2% of gross sales or $1,000 per month (whichever is greater)
Marketing Fund Contribution: 2% of gross sales or $300 per month (whichever is greater).
Internet marketing: $350 per month (not counted towards local advertising requirement)
Software Subscription: $300 per month
 Bloomin' Blinds Sales Figures:
The following tables show the historical reported average, median, low and high annual fiscal year 2019 Gross RevenueThe total amount in dollars made in the business before expenses are deducted. See also Sales…. for the 33 franchisees who operated a total number of 45 units in the United States that were open and operating for the entire.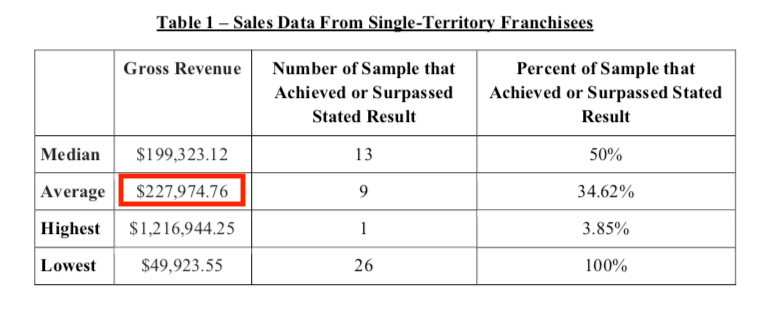 Table 1 contains information only from those 26 franchisees who owned only one territory for the Reporting Period.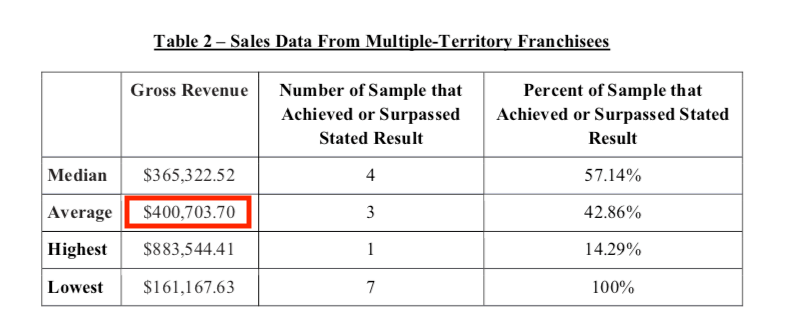 Table 2 contains information only from those 7 franchisees who owned multiple territories that maintain common records for the Reporting Period.
Competition:
You will compete against other businesses that offer in-home consultation and estimates for window covering sales and repairs. These competitors vary from small local operations to large national chains.
Conclusion:
If you are looking to solve problems and interact with customers daily with a great support center from the franchisor, Bloomin' Blinds could be the business for you!
While this may be the business for you, make sure to also check out other businesses offered on Vetted Bizz and in the Home Services industry.
Analysis Provided by: Brooks Gammill Vetted Biz Intern
Want to know how Bloomin' Blinds compares to other home service franchises? Download our industry guide!