4 Myths About the Growing Ghost Kitchen and Virtual Restaurant Trend
Introduction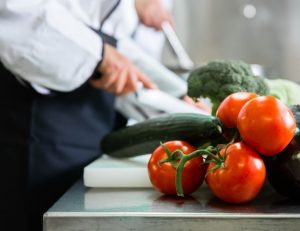 A few years ago, people in the food and beverage industry started talking about the concept of creating delivery-focused kitchen hubs, widely known as ghost kitchens, though also referred to as digital kitchens, virtual kitchens, cloud kitchens, dark kitchens, or virtual restaurants, to meet the ever-growing demand for food delivery by consumers.
This interestA payment from a borrower or deposit-taking financial institution to a lender or depositor of an amount above repayment of the principal sum, at a particular rate. In Vetted Biz, it is typically the additional rate of a loan a business buyer would pay off over time to borrow in purchasing a business.... was spurred by the rapid growth of food delivery apps that had entered the market and were taking a larger share of restaurant revenues every year. Third-party delivery platforms such as UberEats, DoorDash, Postmates, and Gubhub have been rapidly growing to meet the food delivery demand created by consumers. To understand the size of this market, in just 2018 consumers spent $10.2 billion on orders through third-party delivery platforms, according to Technomic.
However, this growth in food delivery has not necessarily been a panacea for restaurant owners as the delivery apps take a significant portion of the gross salesThe total amount in dollars made in the business before expenses are deducted. See also Gross Revenue.... on every order. In order to adapt to this paradigm shift within the food industry, restaurants started to explore delivery-first options with investment and cost structures better aligned to this market change, thereby birthing the concept of ghost kitchens.
What are Ghost Kitchens / Virtual Kitchens?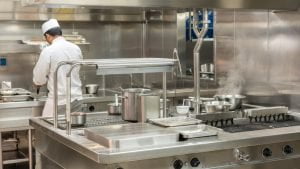 Ghost kitchens or virtual kitchens are physical locations with kitchens that focus on producing food for delivery and pickup only, without dine-in functionality. These concepts have started to pick up as the demand for food delivery has grown. Even the founder of Uber, Travis Kalanicks, started a venture, called CloudKitchens, solely focused on this growing industry a few years ago. Since then, a few other competitors, such as KitchenUnited, have been attracting millions of dollars in investment to create large kitchen warehouses located within high demand delivery areas in order to host restaurant and food concepts solely focused on delivery. Additionally, since the COVID-19 pandemic began, many existing restaurants have repurposed their kitchens for food delivery preparation and cooking. 
COVID-19 Impact on Food Delivery
COVID-19 and the resulting restrictions placed on people and businesses spurred a huge increase in the food-delivery market. As people were no longer allowed to dine-out or preferred to remain at home, they began to order more food for delivery as a result. Many restaurants repurposed their kitchens in order to meet this demand. Additionally, many restaurant concepts that were closed for in dining purposes also started to create their own virtual restaurant food brands that they could cook for out of their existing kitchen facilities. 
Myths About Ghost Kitchens and Virtual Restaurants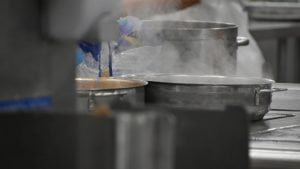 It is important to understand the ghost kitchen market before deciding to invest in a franchiseA franchise is when a business (franchisor) allows a party (franchisee) to acquire its know-how, procedures, processes, trademarks, intellectual property, use of its business model, brand and rights to sell its products and services. The franchisee signs a contract (franchise agreement) with the franchisor to acquire the franchise and generally has a territory granted to operate.... or concept. There is a lot of hype in the food and beverage industry around the concept of ghost kitchens and virtual kitchens. However, one must be able to separate reality from hype in order to make prudent investment decisions. Here we will examine the biggest myths about ghost kitchens.
Myth #1: Investors and restauranteurs can expect a high financial return through opening a virtual kitchen. 
Reality check: investors and restauranteurs looking to make a substantial financial return on an investment in the growing food delivery space need to be aware that there is still a high level of failure risk due to the high level of competition and the need for operational savvy combined with a need for increased marketing expenditure for virtual restaurant concepts. 
Myth #2: Operating a successful ghost kitchen / virtual restaurant is easy.
Reality check: operating a concept in the food industry is never easy. The market is large and highly competitive. This also applies to the ghost kitchen / virtual restaurant space. The CEO of KitchenUnited, Jim Collins, has been very informative and direct in his

interviews

: 
"We don't work with startup restaurants. We don't work with people that only have one location. When we started, we didn't know what would work so we brought in all kinds of restaurants and ended up having to kick most of them out because either they didn't know how to be a restaurant or they didn't know how to be a multi-location restaurant. This is true of the ghost kitchen community as a whole: if you're a restaurant and you don't already have a consumer connection and an audience and a following and you try to open in a space with no consumer interface, no storefront, you have to climb a giant mountain."
We can assume that Jim knows the space better than almost anyone else in the market due to the data that he has available to him, so it would be wise to trust him at his word in regards to the difficulty of success in the ghost kitchen space. 
Myth #3: If I find a popular food category, then I can achieve success through creating a virtual restaurant to satisfy the demand.
Reality check: if it was this easy, then it would attract a large amount of competition. In fact, this is exactly what has happened. Legacy restaurants and large franchise brands have been quickly launching virtual restaurants in order to meet the demand of consumers for certain food categories. It has been referenced as a

shadow army of ghost kitchens

and the trend shows no indication of slowing down anytime soon. 
Myth #4: Food delivery and ghost kitchens are the way of the future.
Reality check: Consensus in the market is that food delivery will continue growing into the medium-term future. However, the experience of ordering food is inherently different from the experience of the dine-in restaurant experience. Additionally, once COVID-19 is in the rearview mirror and restaurants move towards returning to their normal, pre-COVID operations, who knows what will happen to the food delivery space. This uncertainty increases the risk of failure for any would-be entrepreneur or franchisee in the ghost kitchen space. 
Conclusion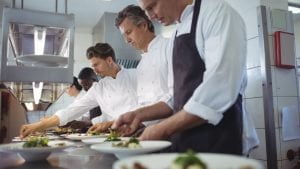 While it might seem on the surface that ghost kitchen facilities and virtual food delivery brands are the way of the future for the restaurant industry, the huge increase in competition from existing restaurants and franchises has shown that the story is more nuanced than that. Rather than restaurants and food entrepreneurs being able to succeed by simply lowering their costs by cooking out of existing restaurants or delivery-focused facilities, they are engaged in a highly competitive virtual food delivery environment where the cost of entry is low and the need to spend money on marketing to attract customers is high. No one knows for certain where this trend will lead to, however, I would certainly warn any potential ghost kitchen investor or operator to know the risks involved in this highly competitive space.