Franchisees also have the option to choose to add an optional Dojo2Go mobile 'edutainment' trailer to your franchiseA franchise is when a business (franchisor) allows a party (franchisee) to acquire its know-how, procedures, processes, trademarks, intellectual property, use of its business model, brand and rights to sell its products and services. The franchisee signs a contract (franchise agreement) with the franchisor to acquire the franchise and generally has a territory granted to operate. What is a Franchise?… More. "Dojo2Go" enables franchisees to host external gaming events and parties for schools, businesses, and other events within their respective territory.
David Graham founded the company and was the Manager since inception until August 2020. In August 2020, Mr. Graham became the Chairman of the Board. Mr. Graham had previous experience in the educational coding business. As from 2010 to 2016 he was the President and CEO of Coder for Rent LLC in the Houston Texas area.
How Much is a Code Ninja Franchise?
Code Ninja Franchise Fee
$31,000
The initial license fee for a Code Ninja franchise is $31,000. This is the upfront fee that must be paid when opening a Code Ninja franchise.
Code Ninja Franchise Cost
The estimated total investment necessary to begin operation of a Code Ninja franchise ranges from $130,3000 to $348,550.
You also have the option to pay an additional $80,000 to $100,000 if you choose to add an optional Dojo2Go mobile 'edutainment' trailer to your franchise.
Additional Cost Breakdown
The following costs are part of the upfront costs included in the initial investmentThe amount of funds necessary to begin operations of a business or franchise including the first three months of operation….. Many of these are one-time fees that are needed to launch the franchise.
Additional Cost Breakdown
Business Licenses & Incorporation
$200– $1,000
Leasehold Improvements
$30,000 – $165,000
Furniture, Fixtures, Equipment, and Supplies
$35,000 – $70,000
Architect / Engineering Fees
$2,500 – $10,000
Rent, Security Deposits and Utility Deposits
$4,000 – $12,000
Other Professional Fees
$500 – $3,000
Insurance Deposit
$500 – $4,000
Initial Inventory

The value of the total finished and unfinished goods and materials the business holds for future sale….

of Product and Supplies
$5,000 – $12,000
Training Expenses
$5,000 – $12,000
Grand Opening Advertising
$500 – $2,500
Additional Funds (For the initial 3 months of operations)
$15,000 – $30,000
Total Estimated Initial Investment
$130,300 – $348,550
Optional: Dojo2Go Mobile
$ 80,000 – $ 100,000
Additional Cost Breakdown
The Code Ninja franchise royalty fee is 6.5% of net sale or the minimum amount of $500. The franchisee must pay the higher of the two.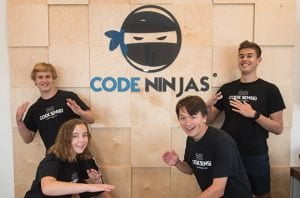 How Much Do Code Ninja Franchise Owners Make?
Code Ninja Franchise Sales

The total amount in dollars made in the business before expenses are deducted. See also Gross Revenue….

Figures
Code Ninjas Holdings LLC does not disclose any individual retail location sales in Item 19 of their Franchise Discloser Document (FDD). However, if you are purchasing an existing outlet, the company may provide you with the actual financial records of that outlet.
We can access and analyze Code Ninjas Holdings LLC's income statementOne of the major financial statements focused on a business's revenues and expenses in a particular period. It is also known as the profit and loss statement. The income statement includes the gross profit, earnings before tax, and net profit.Tax Returns: The forms a business makes on an annual statement of income and personal circumstances sent to the IRS to… and therefore are able to gauge a rough estimate of the sales of each location.
Code Ninja Holdings LLC Royalty Income was $ 1,771,304 in 2020.
This represents 6.5% (Royalty fee) of the net sales of all franchised locations. By having these two numbers we can infer 2020 total net sales (only franchise locations)= $ 27,250,830
To discount the locations that recently opened, we take the franchise location total from the prior year's end. In this case, there were 194 franchise locations at the end of 2019.
Estimated single location net sales $27,250,830/ 194 = $ 140,468.
Code Ninja Franchise Sales are estimated to be $140,000 per year. This figure might be lower than a typical year given the 2020 pandemic.
Code Ninja Franchisor Income Statement (December 31, 2020)
Revenue
Franchise revenue
$ 3,185,554
Sales revenue
$ 352,023
Royalty income
$ 1,771,304
Royalty income – related party
$ 608,291
Rebate income
$ 372,304
Administrative fees
$ 529,377
One-time income
$ 688,155
Total Revenue
$ 7,507,008
Operating Expenses
Advertising
$ 630,999
General and administrative
$ 533,159
Rent
$ 468,911
Professional fees
$ 924,265
Salaries and wages
$ 3,083,837
Commissions
$ 439,621
Conferences
$ 1,792
Travel
$ 184,754
Royalty expense – related party
$ 608,291
Amortization
$ 4,399
Cost of goods soldAlso known as Cost of Sales, Cost of Goods Sold includes the direct costs associated with generating revenue. Depending on the business, it can be physical products, supplies, and/or payroll…. More
$ 2,654
Bad debt
$ 178,826
Depreciation

A reduction in the value of an asset over time, due to wear and tear….

$ 32,675
Total Expenses
$ 7,094,183
Net income from Operations.
$ 412,825
Other Income
Other expense
$ (52,249)
Exchange gain
$ 5,214
Interest

A payment from a borrower or deposit-taking financial institution to a lender or depositor of an amount above repayment of the principal sum, at a particular rate. In Vetted Biz, it is typically the additional rate of a loan a business buyer would pay off over time to borrow in purchasing a business….

expense
$ (3,089)
Interest expense – loan cost amortization
$ (70,000)
Paymentirkind interest expense
$ (167,496)
Net Other Expense
$ (287,620)
Net Income before State Margin Tax
$ 125,205
State Margin Tax
$ (42,109)
Net Income
$ 83,096
Code Ninja Franchisor Income Statement Key Insights
Overall, Code Ninja is a profitableWhen the earnings in a given period of time is more than the expenses in a business…. business, with a net income of $83,096 in 2020. The highest revenue stream is from Franchise Revenue which accounts for over $3 million. Royalty Income, which is 6.5% of net sales of each franchise, accounts for about $1.8 million. The Franchise fee of 6.5% is only slightly bigger than the industry average of 6%.
Their expenses are also relatively equal compared to their revenue with net income from operations of just over $ 400,000. The biggest expense item is salaries and wages which is just above $3 million indicating the management team is distributing earningsTotal earnings received by a business based on the U.S. Income Tax Return. The financial numbers of these earnings depend on the type of business, but can include income, guaranteed payments, compensation, interest, depreciation, elective deferrals, and contributions.For further details on how to calculate earnings and where to find financial numbers on tax return forms based on the type of… back to themselves and taking profits instead of leaving it in the business.
Code Ninja Franchisor Cash Flow Statement (December 31, 2020)
Cash Flows from Operating Activities
Net Income
$ 83,096
Adjustments to reconcile net income net cash used by operating activities:
Payment-in-kind interest expense
$ 167,496
Bad debt
$ 178,826
Depreciation
$ 32,675
Amortization
$ 4,399
Changes in operating assets and liabilities:
Accounts receivable
$ (52,848)
Inventory
$ (82,682)
Prepaid expenses
$ (38,210)
Security deposit
$ (3,625)
Accounts payable
$ 370
Credit car payable
$ 20,225
Accrued payroll
$ 97,792
Deferred franchise revenue
$ (1,663,220)
Net Cash Used By Operating Activities
$ (1,255,706)
Cash Flows from Investing Activities
Repayment on related-party payables
$ (471,293)
Collection on related party receivables
$ 3,725,002
Purchase of property and equipment
$ (57,512)
Net Cash Provided by Investing Activities
$ 3,196,197
Cash Flows from Financing Activities
Borrowing on paycheck protection program loan
%%EDITORCONTENT%%nbsp; 512,518
Borrowing on notes payable
%%EDITORCONTENT%%nbsp; 2,992,778
Member contributions
$ 13,005
Member distributions
$ (4,764,529)
Net Cash Used by Financing Activites
$ (1,246,228)
Net Increase in Cash
$ 694,263
Cash, beginning of year
$ 1,195,004
Cash, end of year
$ 1,889,267
Supplemental cash flow

The net profit before taxes plus payments to the owner(s), interest, and depreciation of assets….

information
Cash paid for interest
$ 3,089
Cash paid for state margin tax
$ 20,947
Cash Flow Statement Key Insights
In 2020, Code Ninjas net income was a little over $80,000, but their cash and cash equivalents were almost $ 1.9 million an increase of almost 60% from the beginning of the year. This indicates the company's cash flows from investing activities is producing a good return.
How many Code Ninja units have opened/closed?
The number of Code Ninja centers has been growing over the past three years. In 2018 the company started with just 3 outlets, 2 franchised and 1 company or affiliated owned and ended the year with 73 outlets. In 2019 the company ended the year with 196 outlets, a 168% growth rateGrowth Rate The Growth Rate is the percentage change of total franchise units from one year to the next. A higher Growth Rate signifies an expanding franchise system…. More for new locations. For 2020 the company ended the year with 247 units, a 26% increase in locations. Due to how new Code Ninja franchise system is, it explains the high growth in locations opening and should continue to increase as the company matures.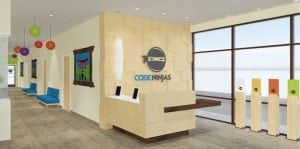 Conclusion
Code Ninja is a relatively new concept in the Education industry but has seen exponential growth in franchise openings over the last three years. As technology becomes a prominent focus in our society, skills like coding, logic, and math are being demanded more.
While we are unable to provide exact figures on the potential earnings of franchisees, through analyzing the Income Statement and Cash Flow Statement of Code Ninja Holdings LLC it is apparent that they currently are in good financial health and profitable just a couple years after inception in 2017. Since the company or their affiliates only operates 4 locations and have 243 franchise locations, this is a clear indicator that the Franchisor is committed to building out and expanding their franchise locations. We strongly recommend you speak to atleast 5 Code Ninja franchisees to better understand the financials (see questions to ask).
Think Code Ninja is the right franchise for you, or are you interested in other franchise opportunities in the Education Industry? Check out our listings page on the Vetted Biz website for thousands of franchises available for your investment.